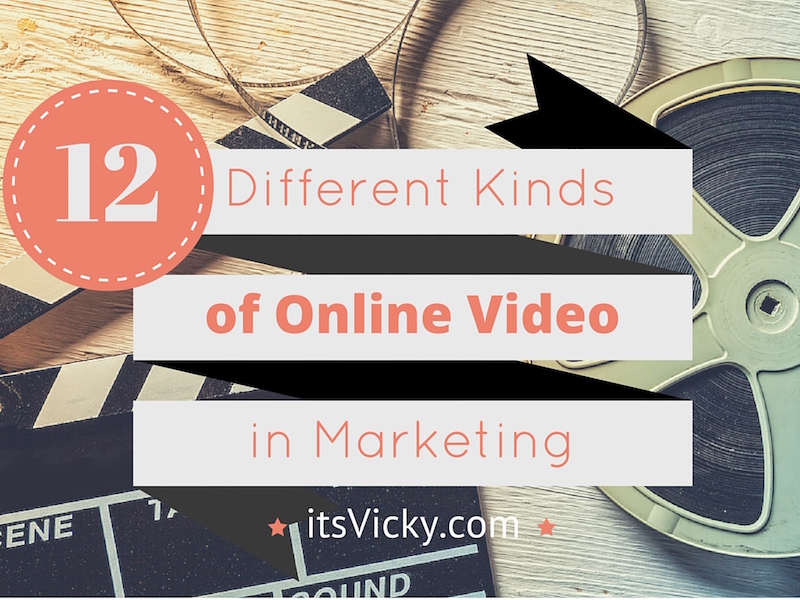 Fridays with Vicky 65
Do you use video for your website or marketing campaign? Video can be a great source of traffic. Creating different kinds of marketing videos and posting them to YouTube or other video sites, can really help you connect with your audience and improve targeted traffic.
There are many reasons why video are so effective when it comes to marketing, here are a few of them.
5 Reasons Why You Should Use Online Video in Marketing
Video connect with people in a way written content can't
Video helps your visitors understand things a lot easier, this can be a product or you explaining something
Video rank very well in Google and other search engines
Video drive target traffic to your site
Video can drive a LOT of traffic to your site
Why YouTube?
YouTube is one of the big players when it comes to video submission. But why should you use it, here are some numbers that might convince you…
1.3 billion YouTube users
$1 billion + has been paid out to people choosing to monetize with their program
4.9 billion YouTube videos are viewed daily
Not only that, YouTube is a great search engine by it self, this is how it compares to Google as far as search term. YouTube gets more searches than Google…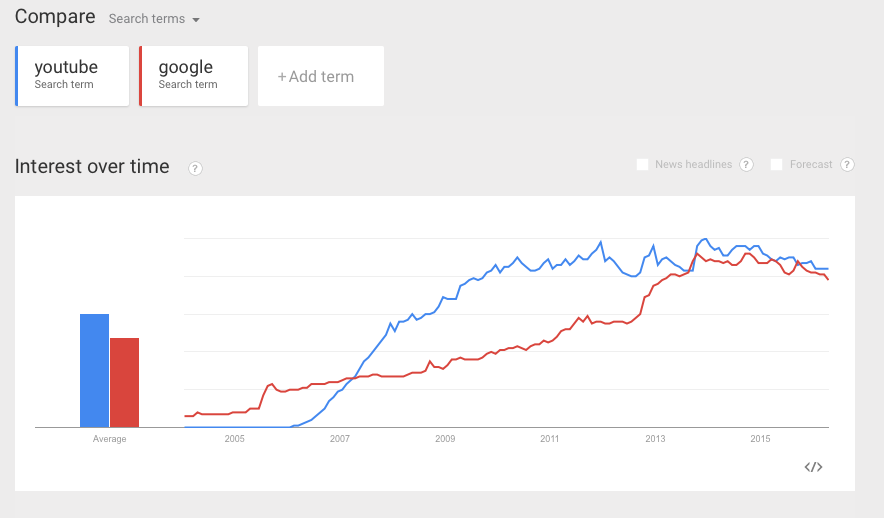 If those numbers does not persuade you to use YouTube, not sure anything will 🙂
Let's talk about the different kinds of videos you can use for your site or marketing campaign.
12 Different Kinds of Online Video in Marketing
There are many different kinds of videos that you can create and submit to YouTube. Below we list 12 different kinds of videos that you can consider for your website, blog or marketing campaign.
1. Live on Camera
Not all of us have a team that can record videos of us, that does not have to stop you from getting infront of the camera though. You can record the video yourself, talking about something specific to your site or blog. Today we have cameras in our smartphones, laptops, computers… easy access on most devices. If you feel comfortable in front of the camera, this can be a very effective way to connect with your audience on a personal level.
2. Screencast Video
Using a screencast program to record what you are doing on your screen is another great way to show your audience what you are doing. If you do keyword research for example showing them on the screen how to do it, can be a great way to teach. Gamers use this method all the time. My 11 year old son loves Minecraft and watch screencast videos of people playing the game, all the time.
There are many programs that can be used. iMac and apple have their own program QuickTime. A couple of other ones would be Screencastomatic and Jing.
Here's a screencast video, of one of my favorite tools, Canva.
3. Tutorial / "How to" Videos
When you try to explain something, doing a tutorial or "how to" using video make things a lot easier, since you can SHOW on screen and off screen exactly how to do something. Say you have a cooking website. Doing a video on how to create a pumpkin cupcake, instead of just writing about it, makes things a lot clearer for your visitors. Same thing if you do makeup, showing how to apply it in a video will be a lot easier than to write about it.
If you look at your site, what kind of how to articles or tutorials do you usually write? Would it be possible to create a video around that? Look at the content that you have already created, can you create a few how to articles around some of them?
Here's an example of an "how to" video:
4. Product Reviews
Another type of video to record is product reviews. This can be done with you infront of the camera showing and explaining the product. It can also be done with a screencast, where you display pictures of the item and explain in depth what the product can do. This is a highly effective way to explain, describe and test a product for your audience.
5. Testimonial Videos
This is when customers or clients leave a testimonial for one of your products or services. If you have a product or service find some happy customers and ask them to leave a testimonial. This is a great way to create trust and authority for your site and product.
6. Animation Videos
These videos have been highly popular for anything from company descriptions, brand awareness to product reviews. Often an animated "story" is told about a product, brand, service or company.
Here's a short example of an animated video:
7. PowerPoint Video Presentation
If you do PowerPoint presentations, record them and upload them to YouTube. Great for people who missed the live presentation and it can drive some great traffic to your site.
You can also create a presentation with the intention of publishing it on YouTube.
8. Brand Awareness Video
To create brand awareness, making viral videos, is a great way to get your message out. Today we connect with people that believe in the same thing we do, that like and enjoy the same things we do. This is often used in brand awareness… look at any diaper commercial… look at apple.
Just checked one of Apples ads on YouTube, it got over 12 Million views in 6 days.
9. Interview Video
You can record an interview with somebody. If you are not in the same location, you can use a split screen to record both of you at the same time. You can use a free program like Skype for the connection. You will also need a call recorder for Skype for it to work. Here's a good video that explains how it all works…
10. Top List Video
Just like you do top lists for written content you can do it on video. This can be videos where you are in front of the camera OR a screencast version. Combine top lists with reviews and you got a great concept.
11. Live Webinar
Webinar is another way to do video. This is something that can be recorded as well and watched at a later time. It's a way to communicate with your audience. When you are hosting the webinar, you have a chance to interact and take questions from your audience.
Google Hangouts is one place, a free place, to host a webinar, gotowebinar is another one.
12. Social Media Videos
Let me finish the list with a video that will not be submitted to YouTube. These are short few second videos that are used on social media. It can be of yourself or something you record with your smartphone for example. It's often short direct messages. It can be created and submitted to one person with a personal message. It can also be a message for all your followers on that specific platform.
So where are these short video clips submitted? Instagram, snapchat, periscope and Twitter are just a few of the platforms that these can be used at. Gary V does a fabulous job connecting with his followers this way.
What kind of videos do you enjoy recording? Feel free to share in the comment section below,
Have a productive day,
Vicky