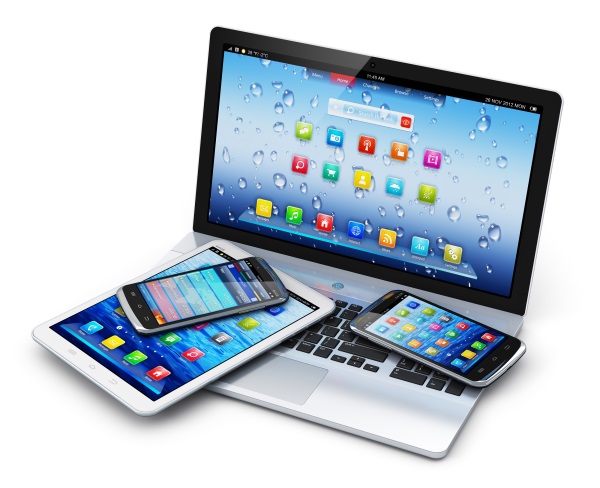 Smartphone and tablet use, for online searches has exploded the last couple of years.
Not all websites are mobile friendly though.
I must admit that it`s frustrating when you are on your smartphone, search for something and the website you open up is goofy looking or almost impossible to navigate from your phone.
Search engines like Google, want to make sure that the mobile users are getting a great experience when searching the internet.
That`s why Google will be including mobile friendliness in their next update
In today`s article we will talk about, Google`s mobile friendly update. How you can check and see if your site and pages are mobile friendly and how to fix the issue if there is one.
According to Google, April 21, they will add in mobile friendliness in their ranking algorithm. If you own a website you do want to make sure it`s mobile friendly because, it will have a significant impact on rankings.
What Will Google Look At?
Google will look at the readability, is the site set up to remove the sidebar and show the main content for better readability for example.
They also look at font size, the font should not be too small. Do you have touch elements too close, do you have some links too close to each other, they will look at that as well.
The reason they are doing this is to create a better experience for the mobile user. Personally I think it`s great.
Is Your Website Mobile Friendly?
There are tools to check if your site is mobile friendly, I used Google`s own tool in Google Developers. You just type in your url and click analyze and the mobile friendly test will start.
Here is a screenshot after I analyzed this site itsvicky.com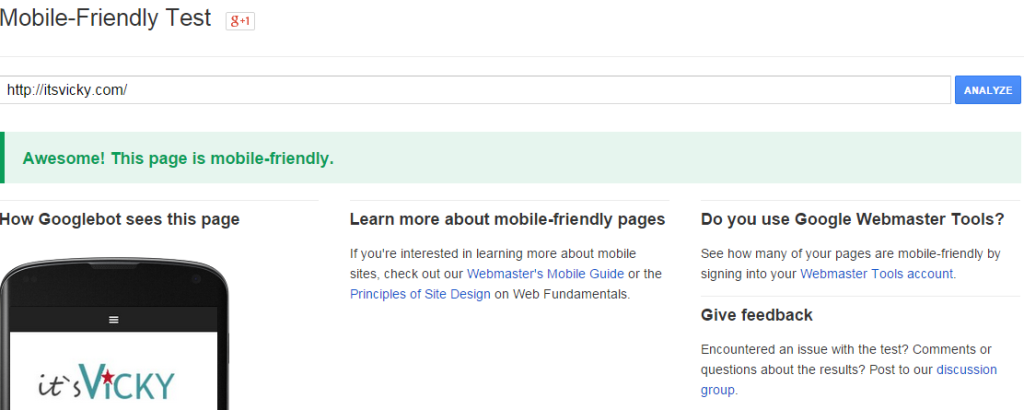 It`s quick and easy and you will get your answer right away.
If the reply to the test is – Awesome! This page is mobile-friendly. Then you are good to go. You don`t have to worry about making any changes regarding this to your site.
You can also go into Google Webmaster Tools. Go to Search traffic and mobile usability to check your sites. Here you will get more specific information.
What If Your Site is NOT mobile friendly?
If your reply is negative you have a few options as a WordPress user:
Install a new mobile friendly WP theme.
Install a WP plugin.
Hire somebody to fix the issue.
Do some coding yourself.
The easiest and quickest way is to install a responsive mobile friendly theme or use a plugin. Personally I would install a responsive mobile friendly theme.
There are a ton of mobile friendly themes to choose between. Your pick will depend on what design and layout you are looking for. If you search for themes in WordPress you can add "responsive" to the filter and they will only bring up responsive themes for you.
If you absolutely insist on keeping your old theme, I would recommend the plugin WPtouch.
Are you ready for the update? Are your site mobile friendly? Let me know what you think, feel free to leave a comment below,
Have a productive day,
Vicky