"Build My Income Daily" is a product that sells itself on the premise that it offers many easy to use sales tactics, funnels and tools.
Tools to automate traffic to your website.
Whilst the snake page may scream "SCAM" this is not necessarily the case.
Build My Income Daily is not a con, but it does make many over-hyped claims and only provides information and resources of limited worth.
In this review we take a closer look at this program.
Are their claims of "skyrocket your traffic" and "earning potential will sky-rocket" taken directly from their website, true? If you invest your hard earned money in this program will you set yourself up for online success?
Build My Income Daily Review 2016
Program:Build My Income Daily
Price: fr. $97 – $599
Refund: NO refund available
Who Is It For? Windows users, sorry Mac users not sure why you have been left out. If you want to create an online business based on Solo Ads and automated tools then, it might be for you.
It does provide you with products and a sales funnel system, but the claims of making large amounts of cash with little effort appear to be a ploy to make you take out your credit card.
To help you better assess whether your time and money is worth being spent on Build My Income Daily's claims of "Automated Software's Tools And Resources That Delivers Powerful Marketing Solutions" we have given this money making program a closer look.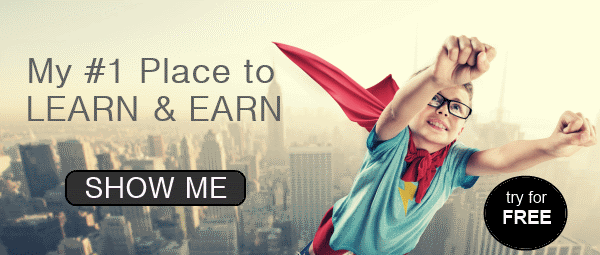 Membership Overview and What`s Included
Three membership plans are offered, and should you choose to up your membership to a higher tier package, no refunds or discounts are provided.
Basic Membership
This costs you $97 once-off and supplies you the basic eBooks, guides, scripts and video training sessions. Email auto responder templates are also given, but are fairly generic.
Here is a list of what you will get access to with the basic build my income daily membership: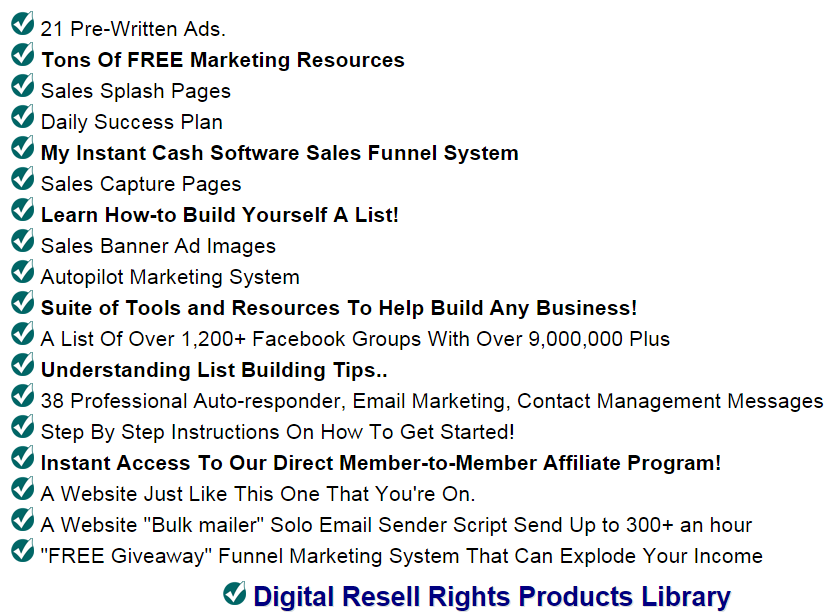 The main problem I have with this is that there is no structure. The program is all over the place with NO focus. For you to be successful in generating tons of free traffic, because that`s what they say this will do, you will have to focus and master one thing at the time.
Some of these I don`t even understand.
-Daily success plan… Doing what? Ads, marketing system, auto responder?
-A website just like this one that you`re on… Will they teach me how to make one? How about traffic?
-Pre-written ads, well how many use these?
Let`s see if there are better structure and information about the pro membership.
Pro Membership
Pro costs a payment of $149 once-off. More training material is provided, although it's pretty much more of the same. Additional software is included such as tools for Facebook, Photobucket and Backpage posting.
So the upgrade to pro membership is pretty much the basic membership + 4 assistant software tools:
Facebook Groups Assistant Software
Backpage Assistant Software
BMID Spin Bandit Software
Photobucket Assistant Software
I can see how some assistant software can automate work BUT before you do, you need to really know what you are doing. You need to know how to do this manually, you need to know what works, what converts before you can automate it. And even then, you never want to SPAM.
The risk of using software like this is that you will have your account closed because of spamming before it`s even set up.
Looking at the 4 tools provided above they seem outdated.
I am also against spinning tools. I have used them in the past but to provide good content you spend just us much time fixing the spun article as you would writing a new one.
The photobucket tool, well I just don`t see the use for it when you can create your own with free tools like paint.net.
Let`s see if the platinum membership will blow us away.
Platinum Membership
The top-tier Platinum Membership costs a one-time fee of $599 and gives you even more training. Software that assists Skype, Twitter and Google+ marketing is provided, as is a few classified ad posting tools.
So with the platinum membership you will get access to the basic, and pro training and tools + 4 social media software:
Twitter Assistant Software
Skype Assistant Software
Classified ads Assistant Software
Google + Assistant Software
So are these tools worth $599?
The Twitter tool – you can easily use another one like crowdfireapp.com for free.
Skype assistant – I don`t know about you, but a tool to automate my Skype use, is not something I need.
The ad tool – do you use ads? do you have a need for an ad tool? I used to use ads years ago but that is not a place I spend my time anymore.
Google tool – anything that has google and automated in the same sentence I`m kind of skeptic too. Google is all about building your traffic naturally. If they find automated systems and tools being used for your site, well there`s a chance they won`t rank it organically in the search.
Let`s talk more about the ads.
Build My Income Daily Solo Ads
This multi-level online marketing platform details methods and procedures attempting to make a profit of Solo Ads.
Solo Ads is a marketing outlet that requires a lot of time, dedication and capital before turning a profit. The methods listed are viable, but not easy to execute. Solo Ads marketing using the procedures details by BMID are out-dated and rather difficult to find success with.
The products supplied to resell are limited at best, offering nothing that cannot be found freely elsewhere.
Resell "Build My Income Daily" to Make Money
The majority of members making money are most likely doing so by reselling the Build My Income Daily program. The 100% commission structure given on the first tier membership is about the only relatively hassle-free money, which is a pain by itself!
Basically if you have any hopes of making money off this program you are going to have to opt for a Pro or Platinum membership to gain access to additional products, or pay $100 and then sell Build My Income Daily to others.
The cost of the Basic, Pro and Platinum membership options simply do not provide value for money. The tools provided can be freely sourced and only one sales funnel is explained in detail.
If you are looking to make money of promoting other "money making" products, I suggest you go with a program that offers the following:
A program that actually deliver
A program that offers step by step training
A program that offers help and support
A legit program that you can stand behind
A program that offers a free trial
A program that pays you well for referrals
Here is a legit program that pays you up to $175 in recurring payment.
Build My Income Daily, I Don`t See It Happening with This Program
Money invested into this program would be better spent elsewhere, unless you firmly believe that pushing Solo Ads is the way to go.
The tools given are limited, the email templates are generic and the advertising strategies are dated. Build My Income Daily is not a scam, but it is definitely not a money making strategy that is likely to make you any money.
Put your money back in your pocket.
There are other legit programs out there though.
I have been working online for years. I create websites on topics I enjoy. I monetize them with products or advertisement. I drive free organic traffic to the site… I learned how to do it, all in this place.
The reason I like their program is because they offer online training, support and help… and you can get started for FREE. It`s a legit place where you can hang out with like minded entrepreneurs!
Let me know what you think, is build my income daily for you? Would love to hear from you!
Have a productive day,
Vicky