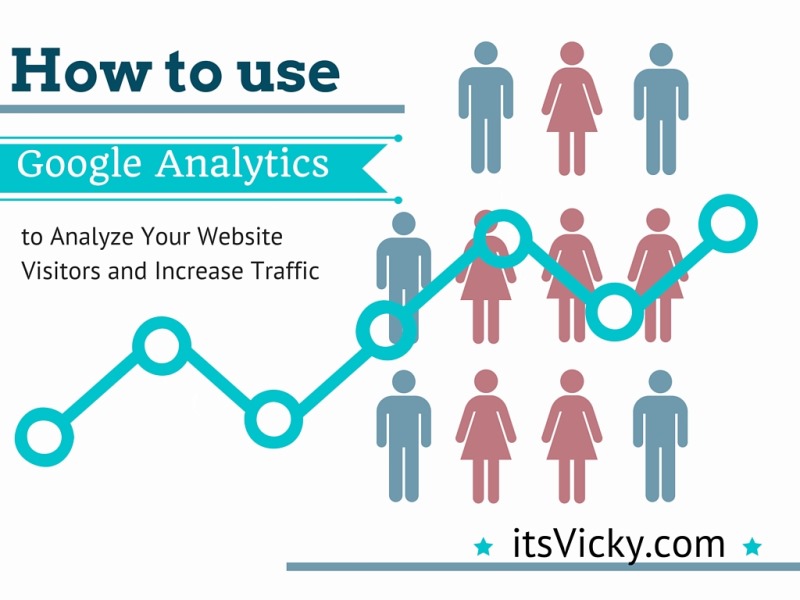 Fridays with Vicky 46
You have your Google Analytics installed and you see some activity and stats on there. It can be overwhelming though.
What is it that you need to keep an eye on? How do you read the statistics, and how can you use it to your advantage?
In this article we will talk about how to use Google Analytics to your advantage, how to analyze the stats and how to use the stats to increase traffic.
How to Analyze Your Google Analytics Stats and How to Increase Traffic
Real Time
Under the Real Time tab you can see what`s going on right now, live on your website. It will show you how many active users, what device they are using, what pages they are visiting, where they are from, keywords that brought them to your site and how long they are staying.
How Can This Increase Traffic?
If you have campaigns going, you can see how your visitors acts in real time.
Have a short term offer? Watch live who your audience is where they come from and how they act on your site.
Audience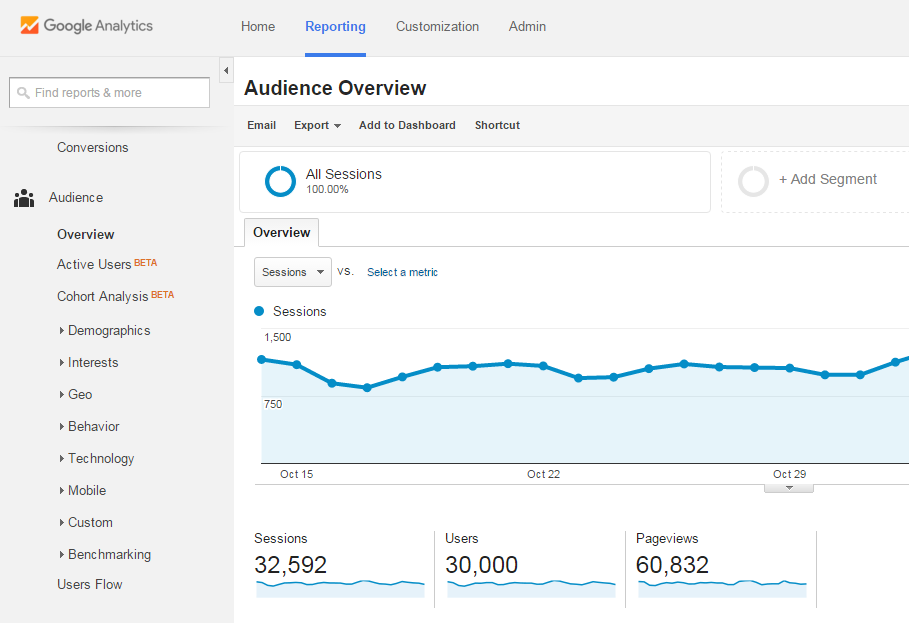 By looking at the audience overview, you will see how many users your site has, sessions, page views, bounce rate, session duration and more. It gives you a good overview of the numbers of your site.
Demographics
You might have a pretty good idea of WHO your customer is but looking at the demographics, age and gender stats, you will KNOW.
Under demographics you can find out language, country and even city your visitors are from. Also what browser, operating system and service provider they use. If they are are on mobile you will know if your users are using Android, iOS, Windows or Blackberries to visit your site.
How Can This Increase Traffic?
By knowing WHO your visitor is you can write and target that specific visitor.
If you are in the tech niche and you know that your main audience use Android, then maybe you should focus your content on helpful content for Android users.
You can also find out age and gender of your visitors. Is your main audience male or female? You might write you content a little differently, if it addresses one or the other.
By using the data in demographics you can target in on a specific person, targeting keywords related to that. This can help rank organically for certain keyword phrases in Google and other search engines.
By knowing WHO your ideal visitor is you can target them on social media and attract them to your site.
Behavior
New vs. Returning Visitors – Is your visitors new or are they returning? You can even see if they return frequently. This is valuable information to have. If your audience like and value your content they want to come back. Do you make it easy for them to come back by having an email sign up for example.
How long do they engage on your site? Do they click away within seconds, maybe you need to reconsider the ease of use or the relevancy to certain keywords. You want your visitors to stay on your site, unless you want them to take action right away and continue on.
Technology – Are your visitors viewing your site on a desktop, mobile or tablet? Make sure your site looks great on all the devices or you might loose visitors. Know what technology they use and you can adjust your site to that.
Users Flow – How does the visitor flow go on your site? Do you funnel them into a review page? Do you want them to go to a certain post or page? Are they doing that? You can find all that out by watching the user flow.
Acquisition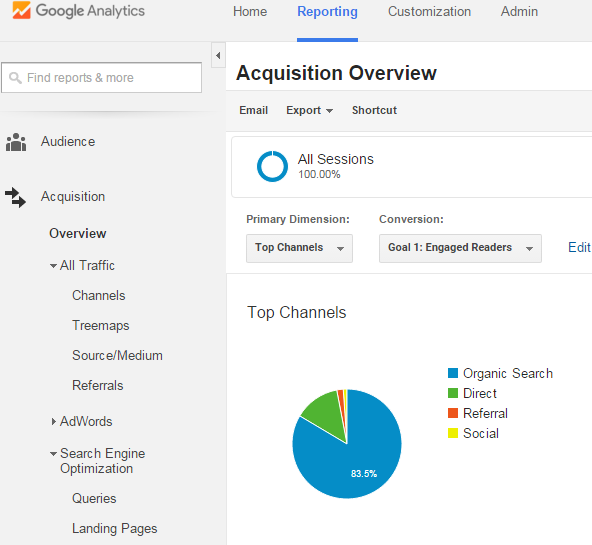 Where Is Your Traffic Coming From?
Organic search, social media, direct or referral?
Why is this important?
First off with time you want to spread the sources your audience is coming from. You don`t want to put all your eggs in the same basket. Working online things change and they can change quickly. You are getting traffic from 3rd party sites and they can change their rules any minute.
In the example above 83.5% comes from organic searches. I don`t have much social media presence with this site, but I really should to gain some more traffic and to spread where the visitors comes from.
Here`s another site that I have, where I do have social presence and it looks much better. I have spread where the visitors come from a lot better.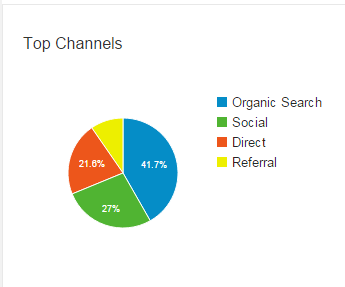 Why Spread Your Traffic Channels?
Say that Facebook would decide that they would charge $1 every time you link to your site… their site their rules… not saying it will happen but would you be willing to pay $1 for that link?
If you know your Facebook traffic convert then sure you would be willing to pay…. If you have no idea if your traffic turns into sales then maybe not.
So you want to spread where your traffic is coming from. Looking at Acquisition you can get an overview of where your traffic is from.
You can also click each one of those traffic channels and see what keywords are used.
So take organic listing you can then see what keywords have brought traffic to your site.
If I click social, I can see if the traffic comes from twitter, facebook, google+, youtube…
You will see what works, what drives traffic to your site. Keep doing what works for you and your site.
How Can This Increase Traffic?
You know where your traffic is coming from, but you also know what channels you need to work on. Continue doing what works. See if the channels you are not using apply to your audience and if they do set up a strategy to put them in use.
Behavior
This will give you an overview of important data like pageviews, avg. Time on page, bounce rate and exit rate.
You will also see what pages gets the most page views on your site. This will allow you to see what`s popular and liked on your site. It will also allow you to make sure you have these pages well optimized. Make sure you have a clear call to action on what you want them to do.
How Can This Increase Traffic?
Send more traffic to these pages that you know convert.
You will also be able to see the behavior flow, how they move from one page to the next.
Site search, does people search your site for something specific? If they do and you have no content on the topic, create one.
In-page Analytics
This is a great section to see what links your audience is clicking. This will allow you to see what link phrases convert and what people find interesting and click on. See what works and implement it on other places of your website.
I hope you found this post helpful, How to Use Google Analytics to Analyze Your Website Visitors and Increase Traffic.
Now it`s your turn.
What`s your thoughts on using Google Analytics? How do you use the tool to increase traffic? Would love to hear from you, feel free to leave your comment below,
Have a productive day,
Vicky