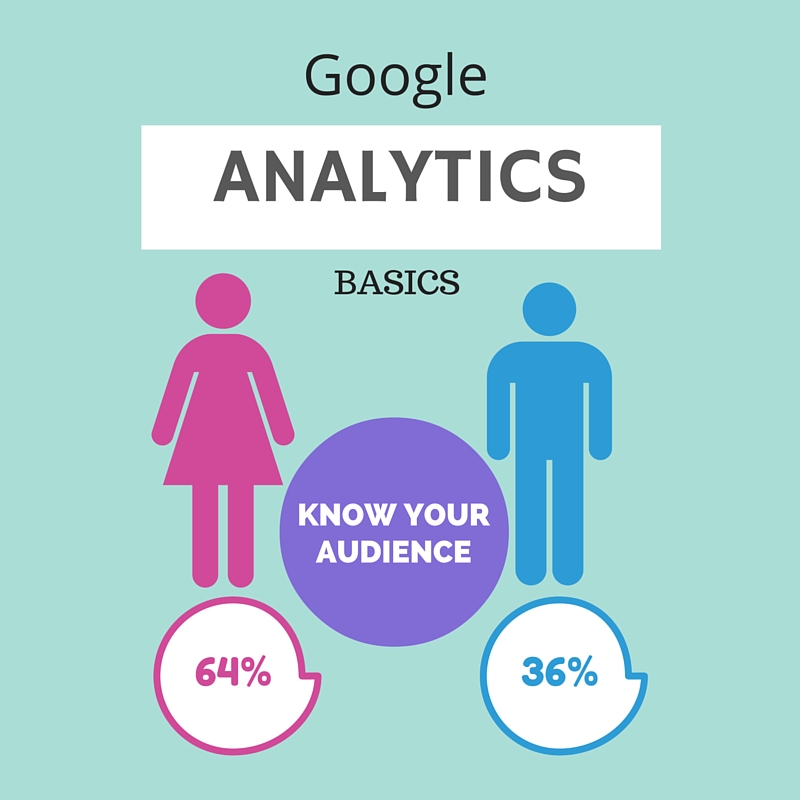 Fridays with Vicky 45
Do you know your site like you know your kids?
You know if your son eats peas and your daughter carrots, right. You also know their favorite story, what makes them happy and what makes them cry. Which park they enjoy going to and which one is their favorite toy. If you don`t have kids, think of somebody you really care about… you know them pretty well.
Do you know your website that well? Do you know who visits it, do you know if they came through social media or through a search engine? Do you know if they used their phone to get there?
One way to find out what`s working on your site and what`s not is to keep a close eye on your statistics.
How many people are visiting? What pages on your site is popular? Where do your visitors come from?
Knowing the ins and outs of your site is crucial to be able to grow it, to leverage what works and to spend less time on things that doesn`t work.
There are different platforms and plugins that can be used to track your stats and data. My preferred analytic tool for my WordPress blogs is Google Analytics.
In this first article we will go through…
Google Analytics basics
How to set up your Google Analytics account
How to install it on your WordPress blog
In our second article in this series we will talk about – How to Use Google Analytics to Increase Traffic to Your Site.
First thing first, let`s look at the basics. How set up a Google Analytics account and install it on our WordPress Blog.
What Is Google Analytics?
It`s a free service, a tool, that helps you analyze your website traffic. It will tell you WHO your audience is, how they behave and what their needs are.
It connects with all the pages on your website, and can provide you with invaluable information.
Why Do You Need Google Analytics?
With Google Analytics you can get to know your visitors better. If you know who they are, what they like and what they don`t, then you can build on what`s working and spend less time on things that are not working.
With this analytics tool you can find out things like…
WHO visits your site
WHERE are they coming from
WHAT are they doing on your site
WHAT keywords brought them to your site
WHAT device are they using to brows your site
WHAT pages are they visiting
This is just a few things that Google Analytics can help you with.
The more you know about your website the better!
So if you have not set up your Google Analytics account, here`s how to do it.
How to Create a Google Analytics Account
Go to google.com/analytics/ and click the "Sign In" button, top right.
2. Log in with Google
If you have a Google account you can log in with that.
If you don`t have one, you need to create a Google account.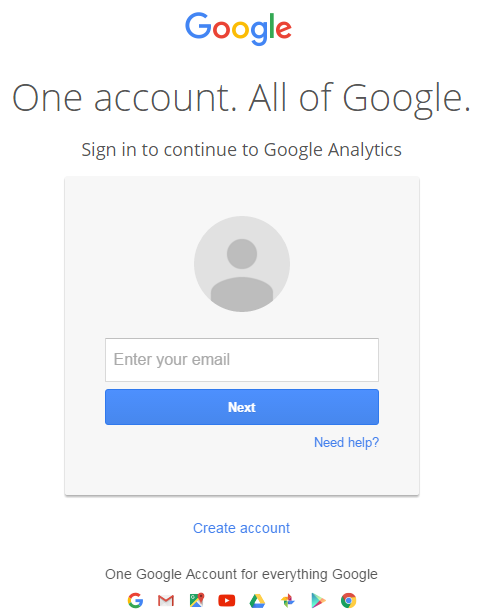 Fill in the information name, email, password. Confirm your email and your Google account is created.
Now go back to google.com/analytics
3. Log into Google Analytics
You should now be logged in with your Google account and ready to set up Google Analytics.
4. Click the create account button, where it says start using Google Analytics "Sign Up", and it will take you to the new account page.
Fill out your account name, website name and website url.
You will also fill in the industry category and time zone.
There are some data sharing settings that are checked already. It`s up to you if you want to access the information. I usually uncheck them, if you need them they can be added later on.
5. Click Get Tracking ID

A pop up box will appear, and they ask you to agree with the Google Analytics terms of service agreement.
Upon accepting, your Google Analytics account will be set up. You will get your own unique Tracking ID.
Now you have your website and you have your Google Analytics account set up, we now need to connect the two.
How to add Google Analytics to a WordPress Blog
There are three different ways to connect your WordPress blog with Google Analytics.
Direct paste
Functions php file
Use a plugin
The easiest way that I have found is to use a plugin. That`s the method we will be using here.
Use a Plugin
You might have a plugin like All in One SEO installed already. If you do, you can use that. Just add your code to the All in One SEO plugin.
Go to your All in One SEO plugin, general settings, scroll down to the Google Analytics part and paste your UA-###### code, by Google Analytics ID. Click Save.
Here`s a video on how to do it, start at 6 minutes if you want to jump to the All in One SEO plugin.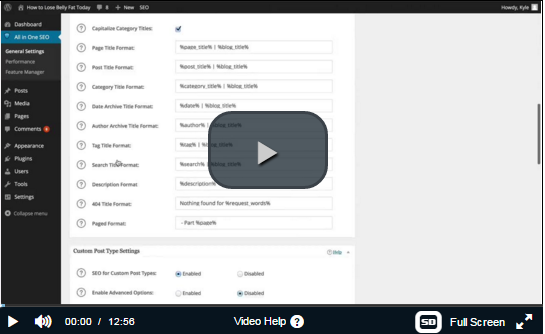 If you don`t use All in One SEO, you can install a light weight plugin to get the job done. There`s one called Google Analytics. Go to search plugins and type in, "google analytics". Choose the plugin and paste in your code.
Check to See If Google Analytics Is Working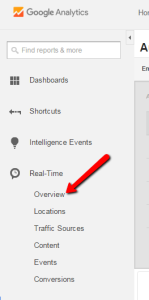 When you have your plugin installed and you have connected your site with the analytics tool you want to make sure it works.
You want to make sure that it`s installed correctly and working so go back to Google analytics and click "home" and then "all website data".
You will now see a dashboard to your left click "real time" and then "overview" and it should have tracked that you were on the site a few minutes ago. You should see at least 1 visitor.
I hope you found this post helpful, we talked about the basics, how to set up your Google Analytics account and how to install Google Analytics on your WordPress site.
Next google analytics post will be about analyzing your data. How to Use Google Analytics to Analyze Your Website Visitors and to Increase Traffic.
How do you use Google Analytics? What`s your favorite features? Feel free to share with a comment below,
Have a productive day,
See you next Friday
Vicky