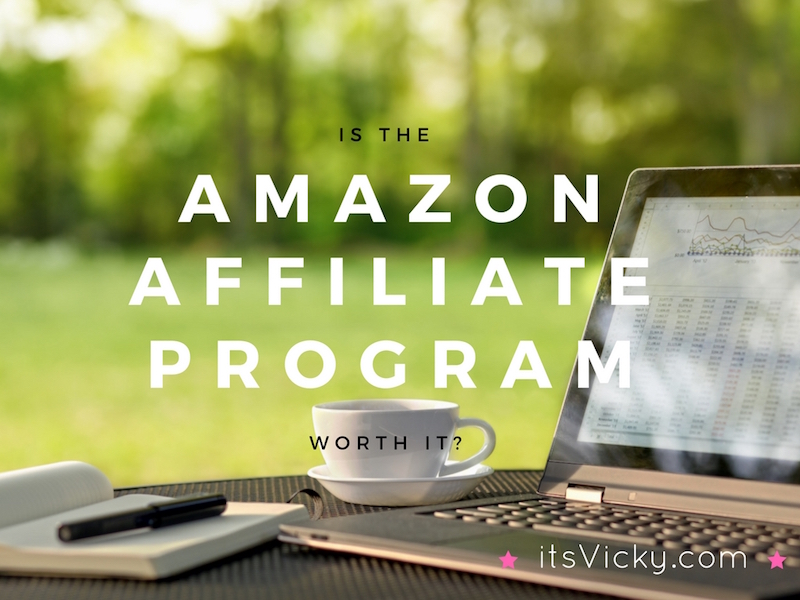 Fridays with Vicky 88
Are you thinking of joining the Amazon Affiliate program? Are you doing your research to see if it's worth your time?
In this article, I share my own experience starting out with the Amazon Affiliate program.
I've been doing affiliate marketing for a few years. Throughout the years I've been focused mainly on independent affiliate programs, highly relevant to my websites.
This kind of programs has pretty high commissions so I wasn't too interested in making pennies, starting with a 4% commission that Amazon offer. It was just not attractive to me when I could spend my time with these other independent programs.
But…
There is something about Amazon.
The program made me curious and I read about others making decent money with them.
The thought of promoting physical products instead of downloadable, media or other types of products, made me really interested.
In today's world when we consume a ton of products there has to be a ton of money to be made, right? Volume adds up so do penny commissions if you have enough of them.
The only way for me to find out if it was worth it or not, was to dive right into it. I decided to start a website and monetize it with Amazon products, to find out for myself if the Amazon affiliate program is worth it or not.
The first thing I did was to set up my own website.
Set Up Your Own Website
You might ask yourself, do you really need a website to make money as an amazon affiliate?
Yes, absolutely. If you want to build an online business and make a decent income, a website is the first stepping stone to make that happen.
If you have your own website, you have 100% control, you decide what content goes on it, you decide the looks of it, you decide what amazon offers to promote… you are in control. It's also your online real estate your corner of the internet.
With today's technology, it's quick and easy to get started with a website. Below you can find step by step instructions on how to get started.
Step-by-Step Instructions to Get Your Own Website Up and Running
When you have your website up and running, with some good helpful content, go ahead and apply to the amazon affiliate program.
With millions of affiliates, it's safe to say that the Amazon associate program, as it's also called, is one of the most popular affiliate programs today.
Sign up, the process is pretty straight forward. If you live in the US you can apply to the Amazon affiliate program, unless you are a resident of Arkansas, California, Connecticut, Illinois, North Carolina or Rhode Island. Sorry if you are in one of these states, due to tax laws they have been "banned" from the program. If you happen to live in one of these states, don't worry there are other programs that you can promote Wal-Mart is just one example. Click here to get general affiliate marketing training. 
Most people I've talked to have had no problem getting approved. If you do run into issues signing up, make sure that you follow all their rules and regulations. There's nothing that says you can't apply again if you don't get in the first time.
When approved you can start adding affiliate links to your site. (Want more info on affiliate links? Click Here!) When somebody clicks on that link and make a purchase over at Amazon, you will make a commission.
Commissions
So let's talk a little bit about commissions and how much money you can make with Amazon.
My focus, in the beginning, was to target low ticket items to get some volume going. The more sales you have with Amazon the higher commission you will make. You start out with a 4% commission, but that can quickly be increased, after only 7 sales you will be bumped up to 6%.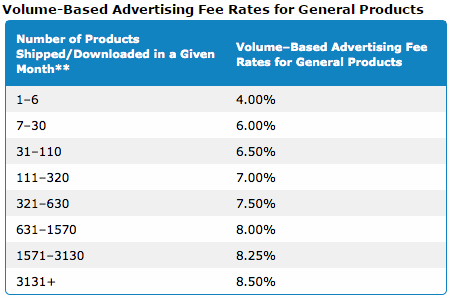 I realized though that if I was going to make some decent money, I had to start targeting high ticket items as well.
It will take me just as long to write a product review that promotes a stove for $3000 as it will promoting a blender for $50.
The commission difference:
4% Commission:
$50 x 4% = $2
$3000 x 4% = $120
6% Commission:
$50 x 6% = $3
$3000 x 6% = $180
Sure I will probably get more sales on the blender review than the stove review, but 60x, that I'm not sure of?
As you can see the income can vary greatly depending on what kind of products you promote.
Do you see the potential though?
The numbers above are just for 1 sale what happens when you get 1 sale daily or 10 sales per day… The % rate goes up and the commission income will start to add up as well.
My conclusion is to promote both, low ticket items to get volume and high ticket items to get some of those high ticket sales.
The other day I got really excited when I checked my Amazon affiliate stats: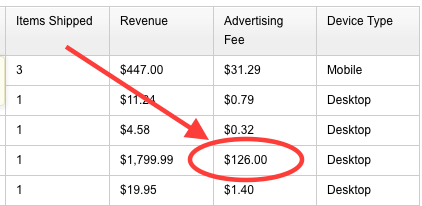 Not too bad for 1 single commission.
So WHY Do Amazon Convert So Well?
There are many reasons to why Amazon convert well, here are my 3 top reasons:
Amazon is trusted –  Shoppers trust and feel "safe" with Amazon, they happily purchase from the online giant.
A Huge supply of physical products -Amazon offers pretty much anything and everything when it comes to physical products.
Amazon turns visitors into buyers – They know how to convert your traffic into sales, through their own sales funnels and add-ons.
So to the main question…
Do I Think Amazon Affiliate Program Is Worth It?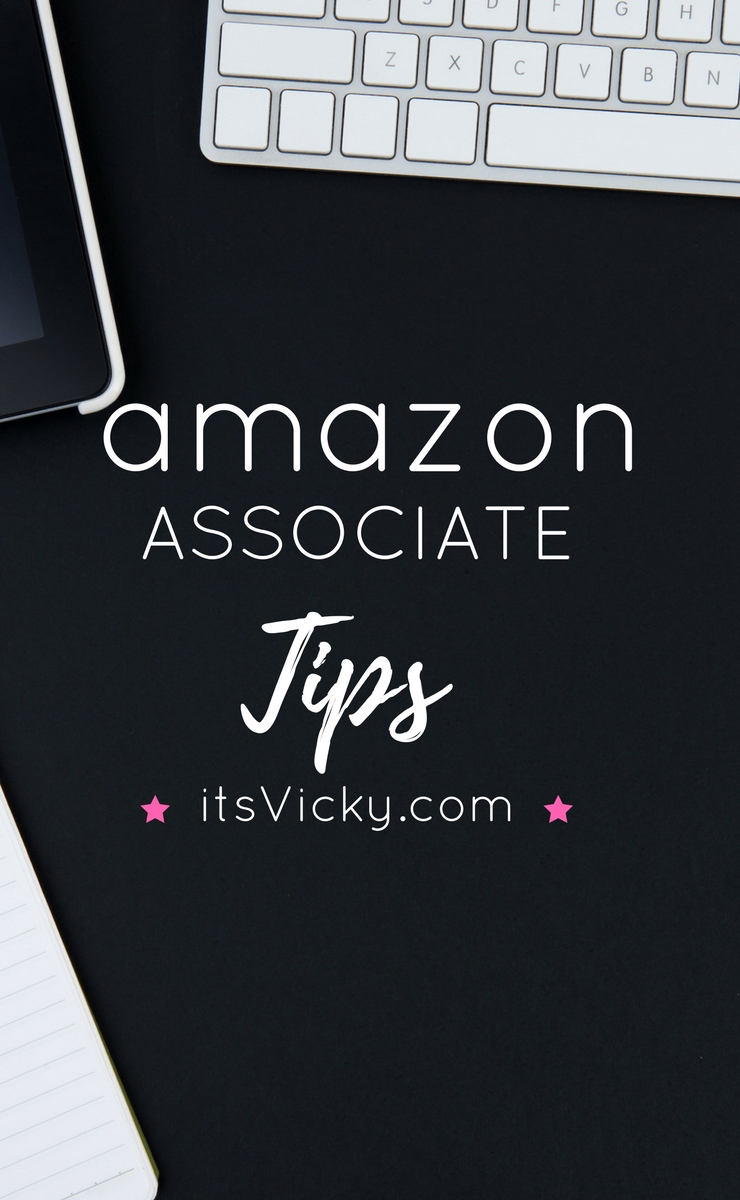 The only way I can answer that honestly is to look at the result of the Amazon site that I set up.
It's been a while since I got the site going. To give you a fair look, I want to share the other requirements I had for the site when I started, other than to monetize with Amazon:
The site had to be hands-off
It had to be built on outsourced content
Focus had to be on keyword optimized content that would rank organically in the search engines
Slowly this site is growing, traffic and commissions are increasing month by month. I must say that I'm super excited to see what it can do around the holiday months. The reason I tell you all this is to let you know that your outcome might be a lot different.
Maybe you can put in a lot more time than I did and get better results. Maybe you are working in a slower paste and it might take you a little longer to see results. I'm all about being as transparent as I can so if you are interested, feel free to take a peek at the numbers of this site.
I do a monthly update, an amazon case study with income reports. You can access the case study reports here, to see what the site is currently making.
Do I think that amazon affiliate program is worth it?
Yes, very much so.
I don't know what your goal is if you want to make $100 extra a month, if you want to make $1000 a month or if you want to replace your current income. Any of those are possible. It will take a couple of things though if you are new to this:
If you are ready to get started with your own Amazon site. I suggest you take a look at this program here, they have what I think is the best affiliate marketing training online AND a great supportive community.
The Amazon affiliate program is definitely worth a go. If you want more info on this topic read my post:
How to Get Started Making Money with Amazon
Hope you enjoyed this post – Is Amazon Affiliate Program Worth It? Can You Make "Real" Money with It?
I would love to hear your thoughts on this. Are you thinking of starting an Amazon site? Have you started but are asking yourself if it's worth it? Please share your thoughts below,
Have a productive day,
Vicky