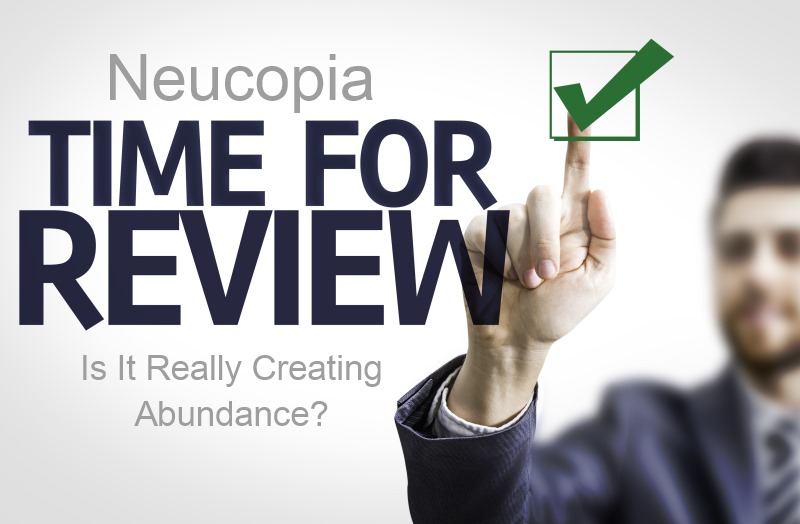 Neucopia is an endeavor that masks itself as an invaluable resource for those wishing to create an abundant income stream online.
Is this true? Is Neucopia really creating abundance?
Neucopia is, unfortunately, nothing more than a multi-level marketing product that gives its subscribers nothing but PLR content, driving commissions through referrals of new-signups.
Is it for you? We take a closer look at the program in this review.
Neucopia 2018 Review
Name: Neucopia
Website: neucopia.com
Price: Basic membership $49.95 monthly. Premium membership  $169.96 monthly.
Who Is This Program For: If you love MLM and have too much cash in your pocket, then maybe…
FYI – before you can even earn 100% commission on your referrals, you need to be a premium member. At a cost of $169.96 per month for the premium membership, Neucopia is simply not worth it, not even as an MLM product!
To give you a much better idea of the limited content provided by Neucopia, most of which is nothing more than PLR content which they purchased, I have taken a look at each resource given with the basic membership which is priced at $49.95 monthly, and provided alternative options that won't cost you a cent.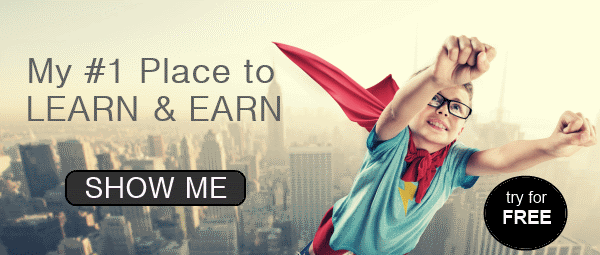 Neucopia Membership "Features" and Valid Most of Them FREE Alternatives
Screen-sharing of Ideas – Evernote and other screen-clipping apps are free, and many forums and wiki-based communities exist for internet marketing. The chances are that you will be more likely to find valuable resources from those that are experienced, not those lurking around Neucopia.
Email Signature Creation Tools – Really? Automated tools are available as freeware, you don't need to pay to make a signature, and instead, all that you need is some creativity, initiative, and Google!
If you really need an email signature generator then try either Sigwich or NewOldStamp.
Personal Domain Name – Hostgator, and also the one-stop solution BlueHost are much better places to do domain name purchases. Every reputable provider of domain name registration will have handy guides, walking you through the process of domain forwarding and redirection, as well as all facets of domain management.
Screen Recorder – There are many available FREE for all platforms, you don't need theirs! Camtasia is great for Windows, Corpernicus for Mac, Shutter for Linux platforms, Monosnap for iOS and Rec. for Android.
Attraction Marketing – This covers Facebook posting. You can find information that is more current than in this PLR book in the first five search results of Google. Kissmetrics has a great guide for beginners to Facebook marketing, whilst more advanced users may be interested in Open Graph Meta Tags for post information.
Google PPC Basics – Again, you don't need dated PLR for this. If you want to learn Google AdWords PPC based marketing, you will better resources freely available. As recently blogged by Michael Shin of Adobe.com there are at least seven good, free AdWords learning-based resources available to newcomers.
Audio Hypnotherapy – If you are looking for audio aids to assist focus whilst conducting business then you can find a valuable free tool for each platform, try BrainWave Generator for Windows, Gnaural for Linux, Isochronic & Binaural Beats for Android or Binaural for iOS.
Article to Video Creator – Slideshows based video creation functionality is built into Microsoft PowerPoint. Animoto, Masher, and Stupeflix all far surpass Neucopia's article to video creator, and they don't cost anything for basic functionality.
Conversion Ninja – The on-screen video scared the … out of me, and should be a clear indication of the gimmicky nature of this training material set to help you increase conversions. There is more free info online, Entrepreneur has an especially interesting article on increasing your conversion rate.
Turbo Count-Down Generator – This is meant to help create a buzz for your product launch, facilitating a flash-based countdown timer. It looks cheap and its uses are limited, you will be better off finding ideas for your launch at Start-Up Stash, and then using one of the hundreds of free countdown timers for your platform.
QR Code & Landing Page Generator – No need for their software when you have https://qrd.by/ available free, amongst others.
Social Media Manager – If you need a reliable, easy to use, free social media scheduler then Kuku.io is about your best choice. Neucopia's social media manager is limited at best.
Pro Marketing Graphics – Graphic templates for marketing are in abundance, we really don't need to rely on a paid package. Canva is one great free online service that makes the creation of all forms of advertising graphics a snap.
Easy WordPress – YouTube is full of fantastic video guides if you prefer a series of guides that are all inclusive then check out the guides from WPBeginner.com
WordPress Squeeze Page – WP Lead Plus Free Squeeze Page Creator is free, so is WP Splash Page and Easy Landing Pages. Neucopia can't compete!
Cpanel Tutorial – Almost every single host has video guides available at no cost for Cpanel. Siteground has a video tutorial that is very helpful.
List Building Strategies – If you are looking for actionable list building strategies don't waste your time on Neucopia's PLR, rather go for Google or take a look at Backlink.io's fantastic guide.
Auto Blogging – Auto Blogging is a risky business, always be sure to include references, giving credit where due whenever using any form of content creation. If you want to speed up your auto blogging while reducing the risk at the same time, take a look at WP Robot.
List Building from Scratch – Getresponse, autoresponder provider, have a great video guide to list-building for beginners, much better than the one providing.
Affiliate Marketing for Beginners – You would be better off teaching yourself the inner facets of internet marketing through forums such as DigitalPoint. A great place to start that offers both training and support is Wealthy Affiliate, that you can try for free.
Advanced WordPress Training –If you want access to advanced training material for WordPress, then don't waste your time with this, rather visit Udemy for a host of free and paid information-based resources.
One-Time Offer Script – Page Expiration Robot is better than this script could ever be, and it is free.
7 Step WordPress Setup – One, Two, Three Free Tutorials on how to setup WordPress in seven steps, how is this a paid benefit?
Mobile Market Ninja – Google Keyword Planner allows for the exact same insight into mobile searches, Mobile Market Ninja is nothing special. If you need ideas try Ubersuggest.
Premium Web Elements Triple Pack – Triple Pack? You don't need a Neucopia triple pack of web elements when you have the thousands of free web elements from FreePik.
CopyWriting Automator – This is nothing but $9 PLR, and will not help you to create meaningful content of value to your readers. You should not spin content and if you have to WordAI is probably your safest option for creating human-level automated articles from existing content.
50 Motion Video Background Loops – MovieTools has a great selection of looping background videos, as does VideoBlocks. You are not missing anything by not having this package.
Iframe Generator – Here is one for WordPress, here is another free HTML Iframe generator. You now have everything provided by this generator that they want to charge you for.
Copywriting Course and Software – AppSumo have one of the best copywriting courses available, and they don't charge for it!
WP Security Plugins Security Suite – With All-In-One WP Security and other free plugins such as iThemes Security and Bulletproof Security, you never need to pay to secure your site.
Payment Button Creator – If you are using WordPress then you should consider looking into WooCommerce for your eCommerce needs. If you really need at individual button give Call-To-Action Button Creator a look.
Legal Pages Generator – If you need a legal pages, inclusive of a privacy policy then don't waste time with this, instead you can use iubenda online for free. If you are using WordPress then use WP Legal Pages at no cost for an easy way to setup everything that you need.
Audio Player Generator – Skip this generic player and instead opt for either your built-in player if using WordPress, Compact WP Audio Player or HTML5 MP3 Player which even has playlist functionality.
Don't Be Roped in by Neucopia
Neucopia.com is nothing but a multi-level marketing product that forces you to rely on its commission based earning structure in hopes to turn a profit.
You need to be a premium member before you get 100% commission on your next referral and all that you will be pushing is an overstated, highly polished collection of publically assessable, dated internet marketing content.
Don't waste your time or money on Neucopia, they have nothing to delivery of value.
Now What?
If you are looking for a program that offers step by step training on how to get started with a website and online business, I got a better solution for you.
Why is it better? Because they offer the following:
Step by step training
Live chat where you can get help
Support from members and owners
Tools needed to get started
FREE websites
FREE membership level
You can try it all out for free and stay a free member for as long as you want.
Sounds interesting, read my review here to see if it`s for you!
What`s your take on Neucopia? What did you think of this Neucopia Review? Have you tried the program? I would love to hear from you below in the comment section,
Have a productive day,
Vicky