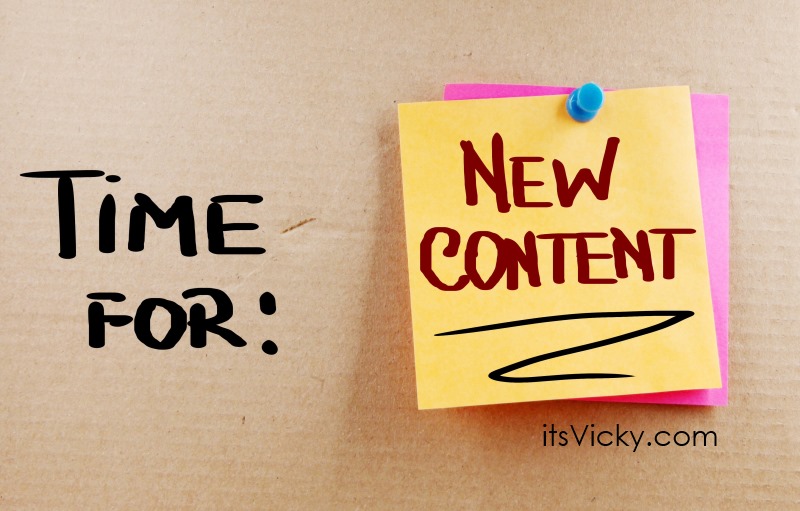 Fridays with Vicky 40
Have you ever gotten stuck when it comes to content ideas?
Do you feel like you have nothing to write about?
We all feel like that at some point. Great thing is there are tons of tools that can help your creativity flow again.
I was in the same situation, I needed some new content ideas for this website. I had 15 minutes to crank out some suggestions.
I picked out 5 tools. A content creation tool, a title generator tool, a keyword tool, a social tool and a social platform. 5 tools/websites that will help with content suggestions.
These are all free tools that I use to generate ideas. Here`s the result…
15 Minutes, 5 Tools and 1038 Content Ideas
I set the alarm on the phone for 15 minutes, let`s see what we can come up with.
Since I need content suggestions for this site, itsvicky.com. I will be using keywords / ideas generated from website creation and blogs.
HubSpot

Hubspot generated 10 suggestions with my keywords, when I was playing around with it for a few minutes. The way it works is that you type in 3 different nouns and it generate 5 suggestions at the time. I had to adjust the suggestions afterwards for them to make sense. It`s a decent tool to generate some quality content ideas.
Here are three suggestions from the HubSpot tool:   
15 Best Blogs to Follow About…
7 Things About Websites Your Boss Wants To Know
The Worst Advice We've Ever Heard About…
---
Tweak Your Biz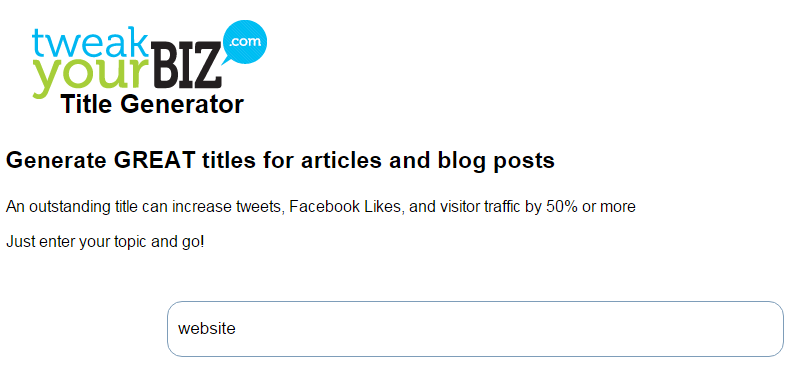 This is a pretty impressive tool that generated 644 titles and content ideas with in seconds. The tool from tweak your biz mass produce, so not all of them will be usable. With  some corrections and adjustments there are tons of ideas to use though.
It is easy to use, you just type in your keyword and the tool starts generating new ideas and titles that you can put to use.
I have not gone through them all but I can see the use of it. Using this tool gave me ideas to work with for months.
Here are three suggestions generated by the tool:
Believing These 10 Myths About Websites Keeps You From Growing
The Next 10 Things You Should Do For Website Success
10 Simple Ways The Pros Use To Promote their Website
---
Buzzsumo

I like Buzzumo because it brings up ideas and suggestions that have been shared on social media by many. Which means the titles and content is proofen to work. I got 12 quality suggestions within a few minutes, just from the most shared tab. I also like using "trending now" which gives you hot topic to write about now.
Buzzsumo is easy to use, type in the keyword and it will start generating articles that has been shared on social media.
Here are three suggestions using buzzsumo:
How To Build A WordPress Website: Step-by-Step Tutorial For Beginners
Website Jargon Buster for Total Beginners – Yell Business
How to Create a Website That Sells
---
Ubersuggest
Ubersuggest is a keyword tool, but another great place to get content ideas. Using this tool I got 366 suggestions within seconds.
Ubersuggest take your keyword and add something in the beginning or the end of it, to make a new suggestion for you. They go through the alphabet to give you as many suggestions possible. This can give you a lot of new great ideas.
Here are some of the suggestions;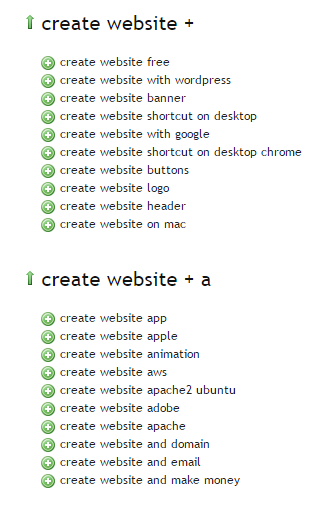 ---
Digg

Digg can be a great place to find content ideas. Type in your keyword in the search bar and it will give you some suggestions. I got 6 content ideas that I can put to use. These were probably the most contriversial suggestions, with a different spin. I like that.

Generating the suggestions only took me 15 minutes, going through them all took some time as well. Some of the tools generate quality where some are geared towards quantity.
Which one do you prefer when it comes to generating content, quality or quantity? Would love to hear from you below,
Have a productive day,
Vicky