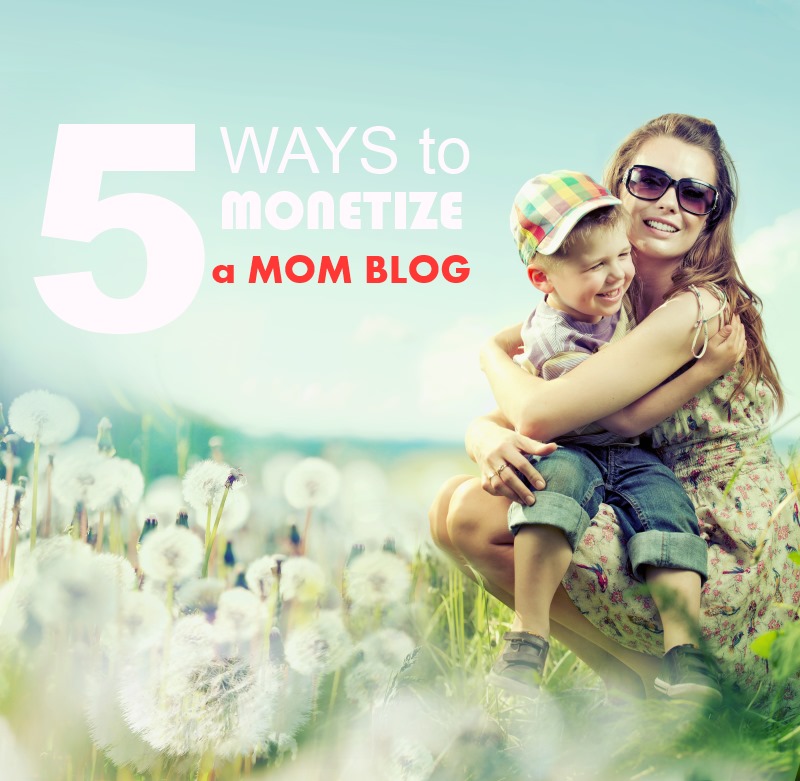 Fridays with Vicky 36
There are many different ways to monetize a mom blog.
The key is to not sell, but to provide value for your visitors. In today`s article we take a closer look at 5 highly effetvie ways to monetize a mom blog.
These methods can be used not only on mom
but on other blogs and websites as well.
Let`s dive in.
5 Highly Effective Ways to Monetize a Mom Blog
1. Ad Programs for Your Mom Blog
Maybe one of the most common ways to monetize a blog is to add ad blocks to your posts and pages. When a visitor clicks one of the ads, you will make a commission. There are different ad companies that you can work with, the most common one is Google Adsense. This is also my preferred partner when it comes to advertising on my blogs.
4 Reasons Why I Prefer Google Adsense over Other Ad Partners
They are reliable. They always pay on time.
The ads are easy to create and work with.
Great interface for statistics.
The ads are relevant to my visitor.
How Does It Work?
You will have to sign up with Google Adsense or your preferred ad partner. When you are approved you can start creating your ads/ad blocks. When the ad is created you will get a code to place on your blog.
You can either place the code directly into a post or page or you can use a WordPress plug-in to do so. If you use a WordPress plug-in, you optimize where you want the ad to show, paste in the code in the plug-in and the ad will show on every post/page depending on your settings.
When a visitor clicks one of your ads, you will get paid.
For more information read – How to Monetize with Google Adsense 
In Content Links
Another way to display ads on your site is to use in content links. It works similar to Google Adsense, but instead of ad blocks you will get clickable links throughout your content, so called in content links.
Personally I stay away from these. I find them annoying when they show on other sites that I visit and often just click away. I find them being more of a hassle then offering any value to my visitors.
Want more information on How to Make Money with Google Adsense? Check out this post. 
2. Affiliate Programs for Mom Blogs
One of the most effective ways that I find making money with my blogs, is to use affiliate offers.
When using affiliate offers, you give your visitors a solution to their problem in form of a physical product, downloadable product or service. The key here is to help your visitor solve a problem. Give them a solution to their problem and they will happily take your recommendation for it.
There are many affiliate programs that you can partner with. Here are 3 examples that have great offers for mom bloggers.
Amazon (any product you can imagine)
Rakuten fd. LinkShare (parnter with brands like SkipHop, Sam`s Club, Stride Rite and Hanna Andersson)
ShareaSale (partner with brands like Gymboree, Scrapbook.com, CostumeExpress.com, Land of Nod, Zulily)
After you sign up as an affiliate and get approved, you will get your own unique affiliate link.This link or code you will place on your website. When your visitor clicks your affiliate link and purchase something on the merchant site, you will make a commission.
You want to make sure that the products or services you recommend is relevant to your content and help your visitor in some way.
How Does It Work?
So say that you have a website about strollers. Kelly visits your site. She read through the helpful content about strollers that you offer. She visit one of your in-dept stroller reviews and decide that`s the stroller she needs. She clicks one of the affiliate links in the review that takes her to Amazon. At Amazon she does not only purches the stroller but also some blankets to go in the stroller. You then recieve a commission on all the purchases made from Kelly within 24 hours.
Want to know more about making money with Amazon? 10 Tips to Dominate and Make Money with Amazon Products.
More about Affiliate Marketing and how it works, click here.
3. CPA Offers
CPA or cost per action is when your advertising partner pay for a specific action. This can be collecting personal data and information, a sign up or registration of some kind.
Payout can be from a few cents up to hundreds of dollars. When they offer more money it often turn into an affiliate offer, they want the visitor to purchase something.
How Does It Work?
Say that you have a mom blog where you give away coupons. A quick search on offervault a place to find CPA offers brought up Woolworths Supermarket Voucher. They give away a $150 free Woolworths voucher in return for name /email / date of birth. If your visitor fill out the form you will make a commission of $2.10.
ALWAYS, always read the fine print. You don`t want to send your visitor to a shady offer, some of the offers are. KNOW where you send your visitors and what they sign up for.
In this case, if you sign up with Woolworths, they are allowed to "supply" the information to other organisations and they will be sending you promotional offers. They may also collect other information like your browser information… the terms goes on.
To me this sounds like an offer that will fill your inbox pretty quickly.
Depending on your niche there are legit CPA offers out there. For example if you are in the education niche, sign ups with university and colleges for more information is not uncommon.
A CPA offer like the coupon example from Woolworths, I would stay away from, unless you make it VERY clear to your visitors what they are getting themselves into.
4. Guest Posts
A great way to get more traffic is to use somebody else`s blog. In this case, to make money with YOUR mom blog, you are offering this service to other mom bloggers.
You post their highly relevant content (no sales pitches) on your blog, with a link or two back to their site.
What you will need is a mom blog with some desent traffic. A good PR will help to.
Only accept a post if it:
Is valuable to your readers.
Is relevant to your niche and site.
What Can You Charge?
Starting out you can post this kind of job on your own website and Fiverr for example. Charging from $5 / submission. You can charge extra for writing the content yourself.
This is an income doing something you already do, submitting content to your website.
Start out low, try the waters, see what works and what doesn`t. When you have some experience you can charge more.
5. Create Your Own Product
After running your mom blog for a while you might find that it`s hard to find a solution to the problem you are trying to solve. Maybe it`s time to create your own product…
This can be a physical product or an information downlaodable product or even a service. This might not be something you want to start out with, but it can be an option down the road.
If you want to know more about this, read my 7 ways to make money with a website or blog.
I hope you found this article, 5 Highly Effective Ways to Monetize a Mom Blog, helpful. I would love to hear from you. What`s your favorite way to monetize a mom blog? Feel free to leave a comment below,
Have a productive week,
Vicky