Fridays with Vicky 120
The only thing that's for sure in the online world is change. In March 2017, Amazon changed their commission structure to a flat rate instead of an increasing rate based on performance. There's been a lot of online talk about this and many are not in favor of the change.
Let's take a closer look at the Amazon affiliate program commission, the change and what that means going forward. You'll also hear from amazon affiliate Nathaniel and his thoughts on the changes.
Old Amazon Affiliate Program Commission
The old Amazon affiliate program commission was pretty simple the more you sold the more you earned. You started out at 4% but could pretty quickly work yourself up to make a decent 7 – 8% commission. It only took 7 sales to jump up to 6%.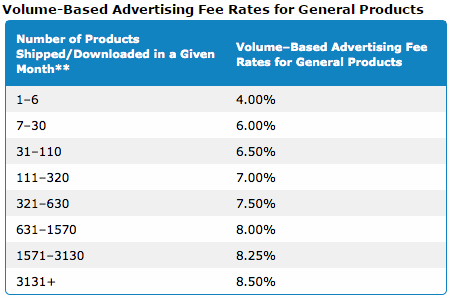 With this model, affiliates were encouraged to sell as much as possible to get the highest commission rate possible. That's the whole idea right. I don't see this changing with the flat rates though since promoting and recommending products is kind of what we affiliates do.
New Amazon Affiliate Program Commission
With the new amazon affiliate commission, you'll earn a flat rate, it doesn't matter if you sell 2 or 2000 in a category you are stuck with the given commission rate. Commission starts at 0% and goes as high as 10%.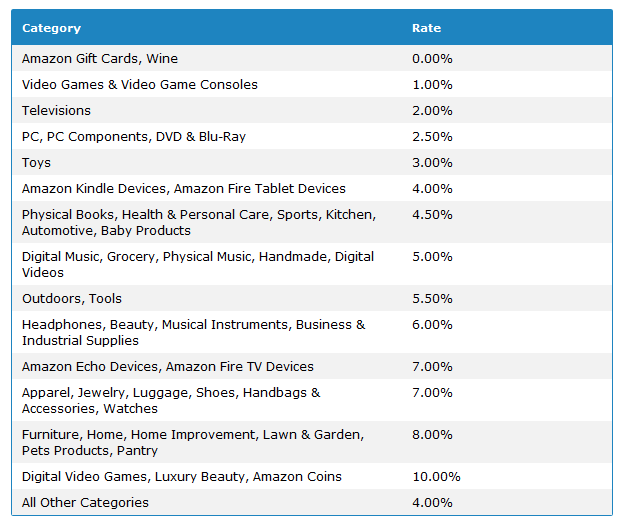 I guess the category to be in is luxury beauty, digital video games, and amazon coins.
You can always promote relevant products in other categories. Say that you have a website where you review televisions now earning 2%, you could also start promoting Amazon Fire TV Devices at 7%. Look at the higher commissions and see if you can tie that into what you are doing.
How Can You Avoid a Drop In Earnings
Well initially you might see a drop in Amazon associate earnings but going forward you have a few different choices.
Just keep doing what you are doing, take the loss and just move on, obviously, this will not avoid a drop in earnings.
Look at the categories that are earning high commissions and promote and recommend products from those related categories.
Join other affiliate programs that will make you more commission, but are not associated with Amazon. It's good to not put all your eggs in the same basket.
Like I said in the beginning things are constantly changing so no way is fool-proofed, there will most likely be future changes from amazon.
What Do the Changes Mean for My Amazon Case Study Site?
I run an Amazon case study site, where I share monthly updates. The site is monetized with Amazon and before the commission change, it was earning around 7.5% – 8% commission so the site has for sure taken a hit.
It's no fun when you see this in your commission column over at Amazon and are used to a lot higher percentage numbers.

A 3% drop might not seem like a lot but it's the difference of earning $750 or $450 per $10.000 sold… It ads up. I don't think that it will be a total of 3% drop some products are still higher commissions, but the future will tell.
I am definitely open to other affiliate programs offering higher commissions, I'm working with one other affiliate so far when it comes to the case study site, but going forward I'm not opposed to taking on more. Right now is a good time to see if these other programs convert well if not there's plenty of time before the holiday season to go back to promoting Amazon for those specific categories. Black Friday and Christmas are two holidays when it's definitely great to be an Amazon associate.
Amazon, one of the most liked, trusted and talked about online retailer is still a good, even great, option for affiliates. Where else can you find pretty much anything and everything to promote on your site?
If you look at the competitor WalMart, they offer 4% commission flat rate on pretty much everything, with a few exceptions, so it might not be a surprise that Amazon is moving in the same direction of a flat rate commission.
Nathaniel's Thoughts on the Amazon Commission Change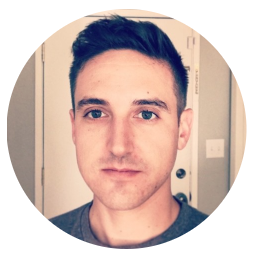 I'm not the only one affected by the changes. Experienced affiliate Nathaniel, use Amazon as one of his income streams for his site Food For Net. Let's see what he has to say about the Amazon commission changes.
Q: What's your thoughts on the latest commission changes with the Amazon associate program, going to a flat rate commission for all categories?
A: The changes to Amazon's commissions was very frustrating to find out all of a sudden. It was a reality check because it made me realize that even though I work for myself, I'm still beholden to some companies, and I really have no say in any changes they make.
Amazon could close their affiliate program tomorrow and we'd all be out of luck.
It was a wake-up call to make sure my sites have diversified revenue, but also to not have a "sky is falling" mentality. This is just one change of many that will happen over the next decades in online marketing.
Change is difficult, but those that adapt will be the ones that are able to enjoy working from home doing something they love.
Q: How will the Amazon commission changes impact your site?
A: I'll take a 3% cut for the main category of my Amazon-focused site. Oddly enough, my second product category for that site is also a 3% cut. That's based off my average number of sales from before.
3% isn't huge, but it's enough to be frustrating. Luckily (I guess), the site isn't a huge earner (yet), so the cut only amounts to about $30. Looking at it now, I don't know why I'm so frustrated LOL.
But it sparked me to look more into other affiliate programs and I've already discovered some new and interesting opportunities. They pay 20% to 40% recurring, so there's a lot more incentive to follow up with those.
I also found some related categories to my site that pay 8% or more through Amazon, so I'm going to start targeting those. I have a broader site, so have a wider range of products I can promote.
For example, someone in the PC components category that took a bit pay cut (2.5%) could start to promote computer desk stuff in the furniture category (8%).
Q: What's your thoughts on the future regarding amazon and their affiliate program?
A: I don't think this will impact a ton of people very much. Maybe a few big earners will be hit hard in certain categories, but most people will take just a small hit.
The good news is that maybe it will filter out some folks looking for "easy" opportunities from Amazon, opening up spaces for dedicated affiliates to rank for more keywords.
As for Amazon's affiliate program itself, I think this is good news! It means they're making an effort to change things to improve. Whether this is a temporary test or set for the future, they are working on their affiliate program to make sure it's profitable for everyone involved, and beneficial to the customer!
Thank you, Nathaniel, for sharing that with us!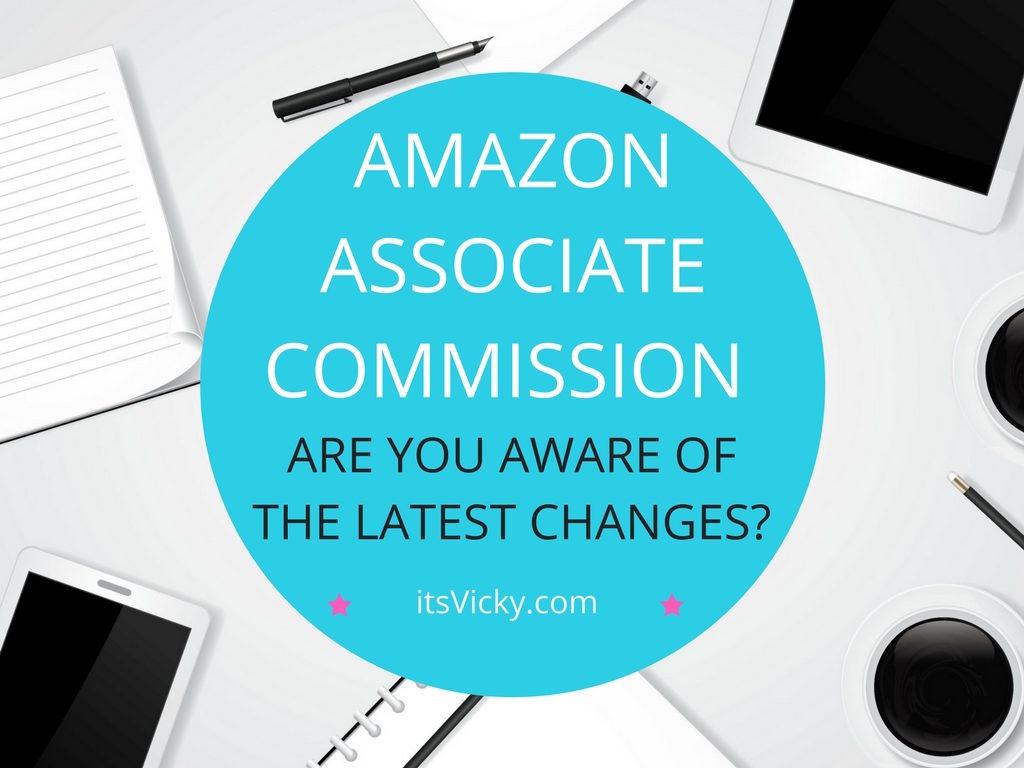 If you want to see some real numbers on a niche site, check out my Amazon case study site that I do monthly updates on. I share traffic numbers, ranking, income numbers and a lot more.
Please let us know what you think of the amazon commission changes and how it has affected your site, feel free to leave a comment below,
Have a productive day,
Vicky