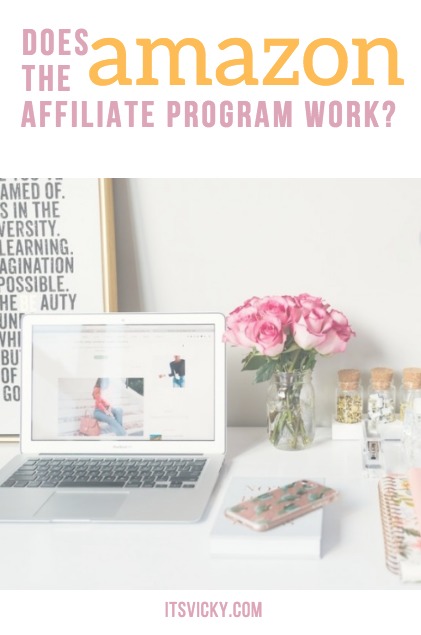 Does Amazon affiliate program work? Do people actually make money with the affiliate program? This is something I was highly curious about but when doing my research I found various results. Some were making really good money, some were not having much success.
The only true way to find out for me if the Amazon affiliate program works, was to set up a site for myself, monetize it with Amazon products and analyze the result. That's exactly how this case study site was born.
I decided to share my journey, my numbers and my insight on this site.
I had a few requirements before I started though.
The site had to be in an evergreen niche I chose health.
The site had to be based on content marketing and drive traffic through the search engines.
The site had to be hands-off with me outsourcing most content.
The site had to use Amazon as a revenue stream.
I've been doing these updates since I started the site about 3 years ago. It's been a very interesting journey with great highs and some lows, but that's all part of it and I share it all with you in these case study updates.
To give you an idea last year 2017 the site made $22.640.40 that's not too bad for an affiliate site that's about 3 years old. Based on what I learned with this program. It didn't start that way though, the first couple of months I was losing money. Sure glad I stuck with it!
A lot of the income 2017 came from Amazon but it was also monetized with an independent program that I took on last year. That turned out to be a good addition to the site.
Enough about last year. Let's take a closer look at the March 2018 stats, the traffic, the rankings, the incomes, and expenses.
March 2018 Traffic
Traffic is increasing a little bit in March, that's always exciting. One of the reasons is that one of the posts got some exposure and shares on Facebook. I know that social media is important and can drive a lot of traffic but I have not spent much time with it, maybe something I should spend more time on… The good thing is though that the Facebook exposure happened naturally.
February
Sessions 33,662
Users 30,380
Page views 42,290
Session duration sec 53 sec
time on page 3.25 min
March
Sessions 41,378
Users 37,007
Page views 50,631
Session duration 49 sec
time on page 3.40 min

Increased avg. time on page is a good thing, I'm glad that my visitors find the content interesting and helpful.
The content is very important, the number one priority is to provide great helpful content that provides value. It is also important that this content is slightly searched engine optimized so that it shows up in Google, Yahoo, and Bing for my readers to find it.
This is where the site generates the most traffic, from the search engines. In fact, in March 87.4% of the traffic to the site came from organic search.
So what kind of content is it that ranks in the search engines and generates traffic to the site, let's look closer at that.
Content that Ranks
For this site, I have two writers that submit weekly work. They write informational content, list posts, product reviews and more.
I submit 4-5 weekly posts to the site, something I'm looking to increase but it's hard to find great writers. After I receive the content I submit it to my WordPress site adding relevant images and links. For the product reviews, I use a nifty little tool that saves me a ton of time.
It can be time-consuming to find product images to use when promoting Amazon, the same thing goes for adding links. With EasyAzon I can add images, links, product info boxes and more by the click of a button directly from my own site. Super simple and it saves time and helps maximize earnings. If you monetize with Amazon take a look at EasyAzon here.
The question is what kind of content ranks well in the search engines and bring in good traffic?
For March 2018, these kinds of posts where the top 5 for the case study site, bringing in most traffic:
10 Different types of…
Top 5…
5 Best…
5 Ways…
Top 10…
As you can see list posts works really well for this site. It gives a clear overview, it's easy to read and provides value to the reader.
For these posts to bring traffic they need to rank in Google, Bing, and Yahoo. Let's look at the ranking results, are we gaining rankings?
Ranking Result
Since organic rankings bring in the most traffic for the site it's important to keep an eye on the rankings. How the content rank in Google and other search engines in whole but also as individual posts and pages.
To check the rankings of individual posts I use Jaaxy, they have a site rank section that makes it easy to track individual posts and pages.
To get a good overview of the overall site rankings I use SemRush. They make it easy to see trends if rankings are improving or dropping. The goal is to rank as high as possible and to grab one of the top 3 positions, these are the ones that get most clicks.
To rank high, you need great content but you also need to use keywords and slightly search engine optimize your content. There are other factors that play a role as well but if it's all done well, it can result in great rankings.
Google has their own algorithms and changes these often, this is nothing we can control but it does impact the rankings.
Looking at the March rankings, Google did have some changes to their algorithm and this resulted in some ranking losses for the site.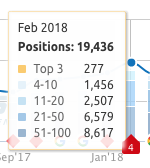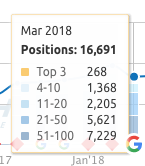 In February we had 277 top 3 rankings this dropped to 268 in March, not the change we want to see, we want to improve the top 3 rankings. I know that Google had some major updates and that it impacted the site. Google themselves have confirmed the update (not always something they do). It's said to not penalize but to reward under-rewarded sites.
Hopefully, we can improve rankings from here. It didn't seem to impact the traffic to the site though since that improved from February.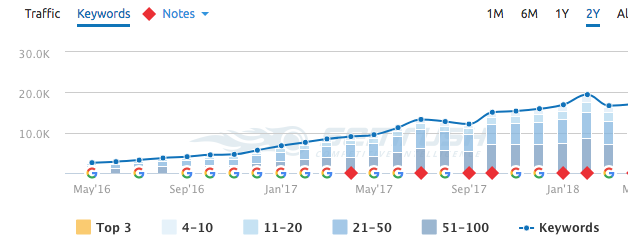 Rankings dropped, traffic increased some, what about the income? Let's take a look at the numbers. Does Amazon affiliate program work? Let's see if it generated any income…
Case Study Income Report and Sales Result for March 2018
The site is now generating income from Amazon mainly from Amazon US. It's exciting to see that we do make money from Amazon UK and Canada as well on a consistent basis.
You have to sign up with each country individually and track it, using the EasyAzon plugin that I mentioned earlier makes this easy. It is kind of a set and forgets function using the plugin.
The independent affiliate program had a good month. The sales from last month doubled and made almost $890 more this month. This is a contributing factor to a pretty good March for the case study site.
Let's look at the numbers…
March 2018 Earned Commission
Amazon US 820 shipped items     $1,401.85
Amazon UK GBP 33.30                  $47.21
Amazon CA CAD 80.38                  $63.81
Affiliate program #1 – 16 sales     $1,247.27
Total Commission:                        $2,759.55
$ / 1000 Visitors
To get a good comparable number I like to figure out the $ per thousand visitors, this is a great number to not only compare monthly but also with other projects.
November 2017 $100.76 /1000 visitors
December 2017 $119.47 / 1000 visitors
January 2018 $70.41 / 1000 visitors
February 2018 $67.12 / 1000 visitors
March 2018 $74.57 / 1000 visitors
I'm happy to see some improvement in the income per 1000 visitors. It can always get better but I'll take the increase.
Expenses March
Outsourcing: $132.5
10 Outsourced articles ($7 each) $70
5 Outsourced reviews, (these are longer in-depth articles 1000 words at least, $12.5 each) $62.5
Hosting: $2
This site is on shared hosting, there for the low cost.
This is the hosting I suggest if you are new.
List building: $5
Aweber list building shared the cost with other sites $5
Total Expenses: $139.5
Total Result March 2018: $2,620.05
March 2016 – $329.50
March 2017 – $1,282.12
March 2018 – $2,620.05
I'm excited to see that we more than doubled the result compared to last year. A great increase in March and I hope we can keep that trend going forward.
Total Result for the Site
Result Month 1 – 6:      $

–265.36

Result Month 6 – 12:    $817.13
Result Year 2:                 $15,767.08
Result Year 3:                 $22,880.61
Result Year 4, 1M in:    $2,620.05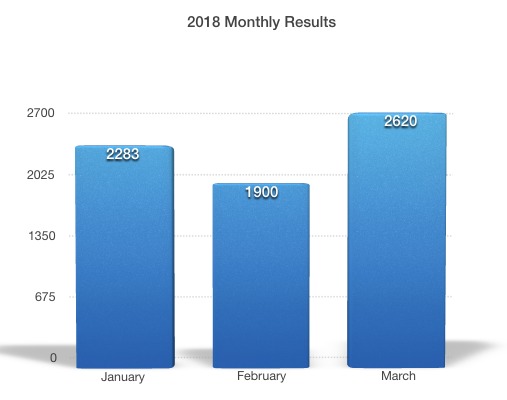 Going Forward…
I have high hopes for this site and am excited to see what 2018 has in store for it. A website is constantly work in progress. New ideas, new directions, and new sub-niches will move it forward.
I would love to hear from you, what do you think will be important during 2018 when it comes to affiliate marketing and website? Please share your ideas below,
For me to be able to run this site I make use of some helpful tools. Here are some that I use, that help me continue to grow the site. They have played a big role in the success that this site has had this far…
Wealthy Affiliate for training and updates (Free and Premium membership)
BlueHost (starting from $3.95 monthly)
Jaxxy for keyword research (Free trial)
WpZoom Theme I use for the site  (Premium theme)
EasyAzon to fast and easy include Amazon links on the site (Premium plugin)
Aweber to collect emails (Premium tool)
SumoMe (Free and premium for social share)
Crowdfire for Twitter growth (Free and premium)
Google Analytics (Free)
SemRush (Free and Premium)
Fantastic tools that can really help make things easier for you!
Don't miss these updates! Sign up for the newsletter!
To sum things up you can make affiliate marketing work with Amazon, let me give you a few tips…
Does Amazon affiliate program work?
Yes, it sure does but it's up to you to make it happen.
If you are new to Amazon and affiliate marketing here are a few things to think of…
Create a site on a topic you enjoy, you will be working on the site for some time to come so might as well work with something you truly enjoy.
It's not hard to learn the basics of online marketing but it will take some time and patience to get results. Find a place where you can learn and get the help you need.
Here's a good place to get started and learn all the basics you need.
Surround yourself with people that have walked the walked, that has done online marketing for a while and can help you with the questions you run into. I've been a part of a community for 10+ years that has thousands of members that are willing to share their own experiences and help you not only get going but to grow in the right direction.
If you have any questions I'll be happy to help you out just leave them below in the comment section. Also, if you run your own site feel free to share the progress as well.
March turned out to be a pretty good month for the site, exciting to see what April can do…
Have a productive day,
Vicky