At a glance Forever Affiliate appears to be more the same upsell and hype, masking dated techniques and information, in a ploy to drive sales. The snake page does not do a lot for credibility to the say least.
We will take a closer look at the program, will this work in 2016?
Forever Affiliate Review
Name: Forever Affiliate
Website: foreveraffilaite.com
Price: $197
Who Is The Program for? With this outdated program I would say that if you are interested in learning about affiliate marketing, there are a lot better options out there.
This is a video guide, it contains no software. Their sales copy makes it seem as if there are tools to run of some form, there is nothing but an extensive collection of video guides, relevant to the year 2013.
Forever Affiliate is not a scam, but merely a collection of information that would have been of quite a bit of help in 2013 to beginners that wished to build and monetize websites. Fast forward to today and you have methods and techniques that are mostly no longer applicable.
A lot has happened in the "affiliate marketing world" since 2012 / 2013, it`s now 2016.
Forever Affiliate Contains Good Guidance but Dated Content
Not all of the training material provided by Forever Affiliate is of no use to the modern marketer. Clickbank may have filled with more spammy products, but there are still gems to be found. Finding private affiliate programs has diversified but remains fundamentally the same.
Amazon research for top end untapped niches is a practice that is still highly profitable. Forever Affiliate's creator Andrew Hansen does a really good job of walking you through each guide, making concepts and actionable exercises easy to understand and execute.
It is just a shame that not all the videos contain content of value. His SEO strategies and backlinking guides, if executed, will result in you losing traffic and page authority. They are simply too old and Google and other search providers have found more accurate ways to rank content.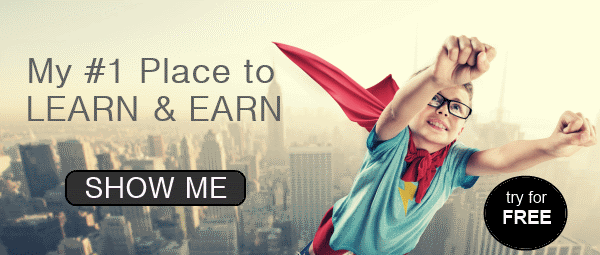 Decent Beginner Material Included in Forever Affiliate
Forever Affiliate is divided into three phases, each of these guiding you through building a monetized website. The first phase covers market research, which is a bit overwhelming for a newcomer to online marketing.
Selecting one niche is a hard enough task for the beginner, when given so much to consider many will simply not be able to make a choice.
Getting started, taking action, is the number one critical step that every marketer needs to take. Market research and other optimizations can all come later once you have yourself running.
Phase two is the setup of your sites (they advocate mini-sites primarily) and content optimization. There is nothing new to be learned here, although the WordPress setup may be of use to some starters, as well as the link tracking guides.
Phase 3 covers SEO in 2013 and tiered linking, primarily. This is extremely dated. The PR posting info may be handy to a total beginner.
Overpriced
The full Forever Affiliate video course sells for $197, including customer support which is apparently outsourced and ticket based. Even though the more advanced material, basically everything above beginner level, is worth very little in today's online markets, Forever Affiliate does give the beginner a lot that they can use.
But at the price that it is selling at, almost $200 for a beginner course that could be found freely online with a bit of digging, is a price that I would not recommend you pay.
For those that want to make sure for themselves, Forever Affiliate is running a promotion whereby you gain five days of access at a cost of $1. If you opt for this, please be certain to cancel it within five days, or a further amount of $48 then becomes payable, and in five more days the other half is payable (as they put it).
Overall Forever Affiliate is an affiliate marketing series of video guides, with no software, that may have been able to push its price in 2013, but is simply not worth it in 2016.
Now What?
If you are looking for a place to learn affiliate marketing I have another suggestion for you. Here are 5 reasons why you should consider trying this affiliate marketing training center:
They have step by step training program on how to set up an affiliate marketing website. 5 levels with 10 lessons in each.
They have a very active community with thousands of members, that you can interact with via live chat, blog posts and question forms.
You can ask questions and get help from the members or the owners themselves, when you run into any questions.
Keyword tool, writer tool, link tracking tool and more are included.
You can try it all for free, to figure out if it`s for you or not.
Sounds good? Feel free to check it out here!
So what`s your take on forever affiliate? Have you tried it? What did you think of our forever affiliate review, fair or no good? Please share your thoughts below,
Vicky