Fridays with Vicky 80
The online retail giant, Amazon, is not only a great place to shop but also a great place to earn money. With 304 million active users worldwide, helping a few of them find what they are looking for can put some good money in your pocket.
With net sales 2015 of $107 billion, who would not want to get a share of that?
There is the obvious route to go, selling things on Amazon, but do you also know that you can get paid from Amazon by just sending visitors there?
Simply put this is how it works:
Sign up as an Amazon Associate.
Via the link, they provide you send traffic/visitors to Amazon. (Usually through your website.)
When a visitor that you send through your associate link make a purchase on Amazon you will get paid a commission.
Let's look closer on how to get paid with Amazon, both as an Amazon associate/affiliate and as a seller.
How to Get Paid with Amazon as an Affiliate
If you have your Amazon associate account set up and are starting to earn money from the Amazon affiliate program, you will want to know how to get paid with amazon as an affiliate.
When I say associate account, that's just what Amazon calls their affiliate program, the same thing.
Amazon Associate Payment Methods
Amazon gift card
Transfer to your bank account
Check ($15 processing fee / check)
For the Amazon gift card and bank account transfer, there is an earned commission minimum of $10. For the check, the total commission amount due has to be at least $100. If you don't reach the minimum your fees will be rolled into the next month total amount.
How Much Will You Get Paid? Amazon Associate Compensation Plan
Everybody starts out with a 4% commission. As soon as you reach 7 sales (that's been shipped) for the month, you will be bumped up to 6% commission. From there it will gradually go up. Read more about making money with Amazon here.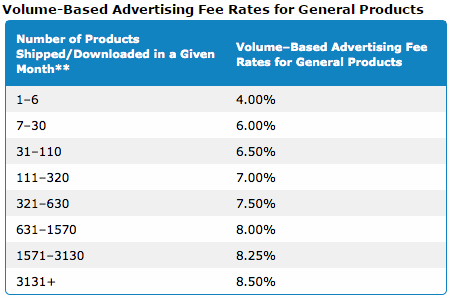 The payment plan starts over each and every month.
When Will You Get Paid from the Amazon Associate Program?
As an associate, you will get paid 2 months after earned commission. So commission made in January will be paid out at the end of March. Commission made in February will be paid out at the end of April and so on.
How to Earn Commission from International Visitors?
It's important to know that Amazon as far as the associate program goes work independently internationally. If you are signed up at Amazon in the US but are getting visitors from the UK, those UK visitors will be sent to Amazon UK to do their shopping. If you only have an account with Amazon in the US, then you will not get credit for sales in the UK.
What you need to do is sign up with Amazon in the countries that you get traffic from. So if you get visitors from the UK you should set up an account with Amazon UK.
You can also direct traffic from countries that don't have their own Amazon retailer, to the Amazon where they would shop. Visitors from Sweden, for example, would be directed to shop from Amazon UK.
This can be a little tricky to keep track of, but the best way I have found to do this is to use a WordPress plugin called EasyAzon, you can read my full review of the plugin here. It will help you keep track and direct the international traffic for you. It will also save you a ton of time submitting amazon links to your website…
Read the EasyAzon review here!
How to Get Paid with Amazon as a Seller
To transfer funds from your seller account to your bank account, Amazon requires the following:
Valid credit card information
Valid bank account information
After a sale and confirmation from you that the order is shipped, Amazon process the payment from the buyer. The net will be credited to your seller account.
The money in your seller account will be transferred to your bank account every 14 days. You can change this setting and get paid more often if you wish.
Depending on which country you work from different rules might apply.
If you are a seller and are looking for information on how to get paid with Amazon as a seller, you can get the full details here.
Want to start your own Amazon affiliate site, read about my Amazon Case Study Site here!
What's your take on the Amazon associate program? Maybe you are a seller… feel free to share your experience below in the comment section,
Have a productive day,
Vicky