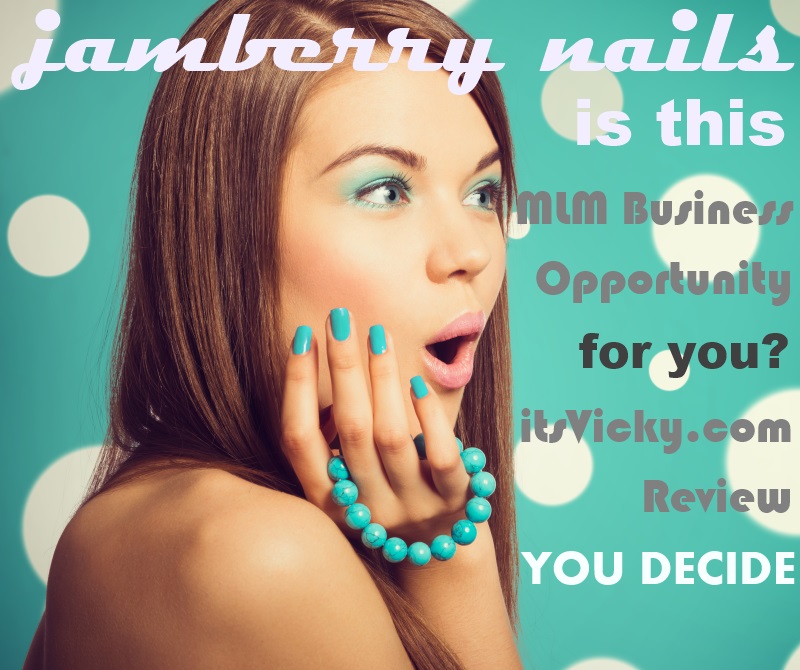 Jamberry Nails provides nail wraps with fun and different designs. They also offer a Jamberry Nails business opportunity.
So if you love the nail wraps should you get involved with the business side and the Jamberry Nails MLM opportunity?
We dig deeper and research the product, company but also the business opportunity in this Jamberry Nails business review. So that you can decide for yourself, if this is for you or not.
The Product – The Nail Wraps
The nail wraps are made from non toxic material and can be applied directly to your nails. They come in over 250 designs and can easily be applied on at home.
Each design comes on a sheet with different nail wrap sizes and each sheet last up to 2-3 applications. Each sheet cost around $15.
The nail wraps does get good reviews, some complaints is that they don`t last as long as they would like to.
The nail wrappers can be ordered online or via an consultant and comes in many different designs and colors.
The Company Jamberry Nails
Jamberry Nails have been doing nail designs and nails since 2010. Behind the company are 3 sisters Lyndsey, Christy and Keri.
A lot of the consultants love what they do and love the company. The company is growing fast though and with that comes growing pain. Some consultants experienced control from the company on things that could have been better left with the consultants them selves. They have experienced issues with posts and complaints being censored instead of dealt with.
Over all though this seem like a good product and a good company the question is, can you make money with it or should it stay a hobby?
What Will It Take to Make Money with Jamberry Nails?
One thing that I like with Jamberry Nails is that they are upfront with their earning potential this is what it says word by word from their Compensation Plan. What is the Jamberry Nails commissions?
Statement of Typical Participant Earnings
"Typical Participant means a Participant engaged in the plan for at least one year. A Typical Participant in the plan earns between CAD $36 and $998 annually. Please note that these earnings are estimates and have been derived from the earnings experience of Jamberry Canada's U.S. parent company, which operates similar and comparable compensation plans, selling comparable products in the United States and worldwide."
This means that if you are in the US with todays currency the earnings are USD $ 29 – 792 YEARLY.
With those numbers, directly from the company, I would consider Jamberry Nails a hobby instead of a business opportunity but let`s dig a little deeper to find out some more…
The Cost
You can get started with the Jamberry Nails starter kit for $99. The starter kit includes catalogs, brochures, order forms, consultant guide, nail files, mini heater, alcohol wipes, buffers, scissors, sample cards,  sheets of  nail wraps and more.
It also includes 3 months of your personal website. It is unclear what the website will cost after the 3 months.
Ways to Make Money with Jamberry Nails
You can make commission by selling the nail wraps. You will start at 30% when you get up to high volume you can earn an extra 3 – 10% in sales bonus.
You can also make money on your downline. This is where it gets complicated with different ranks, if you have 1 active leg or 2, volume, override, bonuses and so on…
If I counted it right there are 13 different positions or ranks that you can have starting with consultant. The highest rank is Elite executive.
They look at:
Personal Retail Volume Requirement
Active Leg Requirement
Team Retail Volume Requirement
Level Override
Bonuses
It`s a lot of fancy titles but remember their own words "A Typical Participant in the plan earns between CAD $36 and $998 annually."
How to Get to $500 Monthly?
When I do these reviews I always take a look at what it will take to make $500 / month.
With Jamberry nails we`ll look at how many sales you will have to have to reach that amount. So this is only if you sell the nail wraps no recruiting.
This is where the MLM shine through. To be honest I couldn`t figure out what it would take to reach $500 with the downline. How many active legs you need, PRVs and TRVs. If anybody have a "real life" example doing this, I would be happy to include it.
Ok so this is the numbers we have,
30 – 40% commission, so let`s say 35%
Nail wrap price $15
We want to make $500
I assume that this is not our first month so we don`t have the cost of the starter kit. To make things easy I calculate a cost of $25 this could be for catalogs, brochures, gas if you have home parties and so on.
If we sell $1500 worth of nail wraps at 35% commission, we will make $525 – $25 cost : $500
That means we have to sell 100 of the $15 nail wraps to make $500.
100 items / 30 days is around 3-4 sales daily.
Is this possible for you? I am not trying to tell you it can`t be done, just want to give you a real example of what it could look like to make $500.
It`s important to have a realistic view of what it will take, before getting involved with any opportunity that will take your time and money.
Who Is It For, Take a Close Look at Yourself?
What you need to do is remove all the hype and look at the facts and numbers but most importantly look at yourself. Is Jamberry Nails MLM opportunity for you?
If you are in this to make money there will have to be a lot more to it than to just love their nails. Here are a few questions to ask yourself before getting involved with any MLM opportunity.
Have you done MLM before? If you have how did it go? Be honest.
Find out what it will take to reach your financial goals?
How much time will be required?
Can you commit to doing this for a longer period of time? (For anybody to be successful with anything it will take time and commitment.)
2 tips:
Make sure you understand the compensation plan BEFORE getting involved.
Find out what kind of help/training you will get BEFORE getting involved.
Sarah Reene's Jamberry Nails Story
I got the opportunity to ask Sarah Reene' that`s an consultant for Jamberry Nails, some questions. She has been with Jamberry Nails since March 2014. She loves the nail wraps and use them herself, this is what she has to say about the program.
Q: What made you join the Jamberry Nails MLM opportunity?
A: One reason I joined Jamberry is because I love the opportunity to be at home with my children and still bring in a little extra income while doing it.
Second reason I joined Jamberry is because I love the product. The nail wraps are high quality and long lasting. We are all looking for ways to look more beautiful and feel more confident about ourselves. So why not start with our nails.
The third reason I joined Jamberry is because I love others and building relationships with others and thought these nail wraps were a perfect way to give others that self confidence they lack and/ or help them feel more beautiful.
Q: How do you market the products?
A: Social Media is the main way I market the product. Word of mouth is another one. Stopping in at other local businesses and dropping off catalogs and businesses cards. I also do vendor events and home parties.
Q: Is the focus on selling products or recruiting more people?
A: Both. Selling products is important but more importantly recruiting others for your downline.
Q: Do you have to spend any money every so often?
A: It is all up to you whether or not you want to spend your money! I have spent a little of my money on marketing material and supplies such as copying brochures and pamphlets to pass out.
Q: Is there an autoship cost?
A: There is an optional autoship cost. Jamberry has a product called a style box for $25+free shipping. There is a minimum 3 month subscription billed up front. It`s like a subscription, so if someone is interested in that they can purchase it for themselves or for others.
Q: Do you have to buy a certain number of items or spend a certain amount monthly to be eligible for commission?
A: You have to make $600 in a rolling year. A rolling year would be 12 months back from today's date, not from January to January. You make commission on everything that is bought and then also a percentage from your downline.
Q:Kind of a personal question and you don`t have to answer but have you made any money? Have you made the money back that you had to spend to get started?
A: I have definitely made back the money I spent to get started and more. I would say I have made some money but it has been a little bit of a slower process for me because I have had another child since joining and have recently moved all in the year I joined!
– Thanks Sarah Reene'
You can find her at PassionatePrimp 
Sarah runs the business with her dad Randy. Both of them are members of Wealthy Affiliate.
Q: I asked Randy how Wealthy Affiliate has helped them with their business?
A: My answer to that question is mainly the Internet/affiliate/social marketing training as a premium member that I apply to my business every day.
All the live video training and tutorials are unparalleled to anything on the internet today not to mention the people inside of WA and how they are so willing to help point you in the right direction if you ever have an issue you can't solve on your own.
As one who has been scammed multiple times and for a tune of $2500, I have learned to stay with people and a system I can trust and that is Wealthy Affiliate.
-Randy
Pros/ Cons
Pros
Good non toxic product
You can apply the nail wraps at home don`t need to go to a nail salon
Low cost to get started $99 for the starter kit
Cons
The compensation plan is not the easiest one to figure out
Hard to make any real money with this
Final Verdict of Jamberry Nails MLM Opportunity
This seem like a good product with a legit good company behind it.

If you are looking at it as an business opportunity, well only you can answer, if it will be worth your time and money.
Personally I would look at Jamberry Nails as a fun hobby where you can make some extra cash but not as a good business model.
What Are Your Options Now?
100 % in – Love the nail wraps, love the company, love MLM I am in – then I want to wish you good luck. One thing that you need to think about is how you will sell your nail wraps and how to build your downline. Make sure you have a plan in place before you get started.
If you plan on marketing your business online I would say go with your own website instead of creating one through Jamberry. The reason for that is, IF you a few months from now or even a year or two from now decide that, well I gave it a try but it didn`t turn out the way I wanted, you still have your website. That is still yours 100%.
Might not seem like much but if you put in the time to market this online and have your own site you can still promote other nail products or/and put ads on there to make money. Your site your rules. If you go with their website it will be gone if you quit, their site their rules.
50 / 50 you love the nail wraps but you are not sure the MLM model is for you – If you are not 100% sure, then I would give it some time and think it over. Ask family and friends if they would purchase from you if you decide to join the program. You could start your own website and promote not only Jamberry but also other nail products. I explain below how to do that.
0% this is not for me – you can still use the products if you enjoy them. I am glad I saved you some time and money.
How to Create Your Own Nail Website and Have 100% Control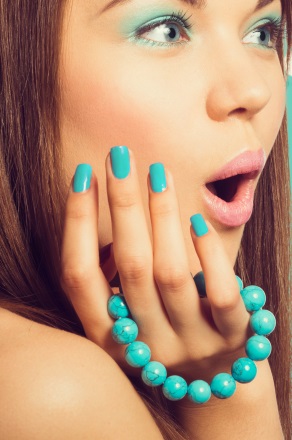 Now what, is there a way to make money if your passion or interest are nails?
There sure is, creating a website and reaching people that enjoy nails as much as you do can be one way. If you enjoy nail wraps and other nail products and want to share it with others creating a website about it can not only be fun but financially beneficial as well.
Let me explain it real short. You would create a website (which is super easy with today's technology) it can even be done for FREE. You would submit engaging content on your website about nails and here and there add in an offer or review a nail product for example.
People would visit your website and if they click through to another website that you have partnered with, as an affiliate, and if they purchase something you would make a commission.
There are lots of affiliate programs to partner with. It is free to join, no starter kits or costs from their end, but you can make good commission.
Some programs to look into for nail products would be:
These all have affiliate programs, you can become a part of.
In fact this is how I make a full time income online, through affiliate marketing, you can read my story how I got started here – My #1 way to make money online!
I want to hear what you think about Jamberry Nails, are you thinking of joining? Please leave a comment below.
– Vicky