My Lead System Pro is an online education platform that brings together like-minded marketers from around the globe, many from the MLM (multi level marketing) world.
Providing you with information resources covering all aspects of building a business online.
This program does not supply tools or bots designed for automated, spammy posting procedures. It instructs the business owner on how to generate leads using good business practices.
The current My Lead System Pro community appear to be loyal to this program, finding the education-based resources often invaluable.
My Lead System Pro, or MLSP, does not give you any physical products to sell when subscribing to the basic membership. They require your own product or service to market. BUT they do have an affiliate marketing program, which allow members to promote their program and make commission off it.
Let's take a closer look at what My Lead System Pro has to offer.
My Lead System Pro Review 2016
Program: My Lead System Pro
Price: fr. $49.97 – $149.97 monthly fee
Who Is It For? If you have found an MLM program that you work with and want to create leads and online awareness for, then My Lead System Pro might be for you. If you are looking for an online marketing program that is not related to MLM, then try this one out.
My Lead System Pro Features
Social Media Templates
Landing / Squeeze Page Templates
$100 Member Referral Bonus
Lead Generation Monetary-bonuses
Many Live Weekly Webinars
Multiple Training Courses
Large Community Support
Free 500-Lead Auto Responder Supplied
Domain Hosting
Link Tracking
Lots of Sample Ads
Membership Plans
Free 30-day Trial Membership
MLSP offers a free no-obligation, 30-day trial of any of its membership packages.
MLSP University
This is the basic package and costs $49.97 per month. While some may find this a touch pricey, the $50 does buy you access to a range of information-based resources that the beginner to MLM may find invaluable.
Convenience is key with MLSP, everything you need to learn marketing online in one place. Here are the features given with the basic membership:
Marketing Training & Education
MLSP Marketing Campaigns
Custom Webinar Invite Links
System Mastery Webinars
Beginner Marketing Guide PDF
Marketing Schedule PDF
New Member Orientation Webinars
MLSP Article Directory
Facebook Group & FanPage Access
Global Support Desk & Skype Chat
Custom Autoresponder Integration
Custom Site Creator
Sample Ads & Resources
Split Testing
Video Hosting & Media Hosting
Facebook FanPage Templates
Custom Team Media Sharing
5 Lead-Gen Bonuses – $1500 Value (SEO, social media, video marketing, blogging)
MLSP Mastery
This higher-tiered package costs $149.97 per month and has all of the features provided by the "MLSP University" package, with the addition of:
The MLSP "7-figure" Training Library (Ever webinar recorded since 2008)
Custom Member Options (Custom training page & resources)
100% Pure Profit Products (MLSP Affiliate Products)
Collect $100 Per Member Per Month (The only way to make a commission)
100% of "One-Time-Offers" (Exclusive MLSP offers)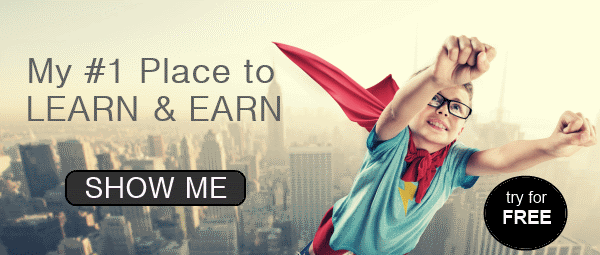 Lots of MLM Info
My Lead System Pro really has a lot of information of benefit to the internet marketer, but it is not simply going to be sign-up and cash-in. This program makes no claim to making you money, and without action it won't.
I like their honest, real approach with this program.
The vast amount of resources given does however make expanding your MLM and other marketing knowledge easy, as there are articles relating to almost any aspect of marketing. The Skype Chat groups and weekly Webinars are a great way to bolster morale and inspire you towards taking action online.
My Lead System Pro Compensation Plan
Some say it's not a MLM, well looking at the compensation plan it looks a lot like a MLM… I added this video for information only!
Great for the High-Budget MLM Beginner
The only way to directly make money with this program is to promote My Lead System Pro to others. It provides very little to the marketer without a product to sell.
Even referral commissions are limited to the more expensive "MLSP Mastery" subscription, so it's going to cost you quite a sum before you can start referring others!
Although its basic functionality as an online university for multi-level marketing informs you, but does not give you any direct way to monetize. As a learning tool you might find My Lead System Pro helpful.
If you are looking for one place to conveniently, quickly and concisely learn MLM, then MLSP might be for you.
What Other Options Are There?
If you are not doing MLM, multi level marketing, but are looking for a place to learn the ins and outs of online marketing then I have another suggestion for you.
It`s a place that has all the training you need to get started, it shows you:
How to set up a website
How to get traffic to your site
How to make money with it
Most importantly it has a community eager to help. You can ask questions and get help in chat, through blog posts and through question forms. You can connect and network with like minded people.
It`s FREE and easy to get started, read more about the program here!