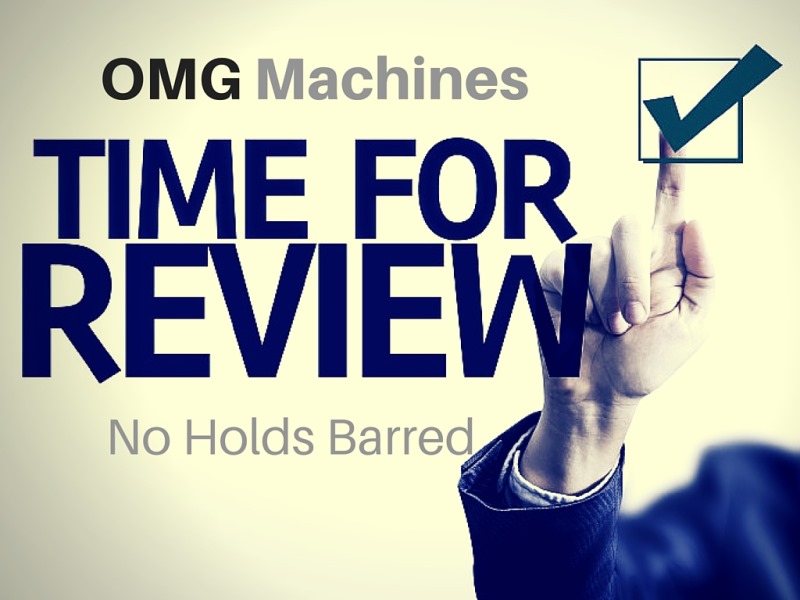 Name: OMG Machines, No Holds Barred 2018
Website: http://omgmachines.com
2018 Price: $7.999 (2015 price was $6.999)
Owner:  Mike Long. Gregg Morrison and David Mills
OMG (One Man Gang) Machines is essentially an SEO course that claims to teach it's users enough about SEO to make big money off of the techniques it explains. Step by step instructions given to guide you towards bringing your website or URL to the number one spot of a Google search.
When you first get to their website omgmachines.com or landing page I should say, you have the option to watch a video.
This is a video of one of the owners in his fancy sport car, talking about the program. To get ANY information what the program is about you have to leave your email. On the landing page, there is no information what this is all about, it is all numbers of what they make.
What`s On The Inside?
After you sign up and leave your email. You are met by a page filled with video testimonials. There is still no information about the program.
You have to click through to the actual sales page to get any information.
This review is focused on the new 2016 No Holds Barred NHB program. There is a lot of information floating around about their  Commision Conspiracy Part 1 program and other past offers, but that is not something they seem to promote on their blog.
The focus is on the $7999 system in this review.
OMG Machines No Holds Barred 2018 Review – What`s Included
After scrolling through tons of dollar signs and promises, I get to the actual content part of what`s included.
6 figure / month coaching – weekly coaching office hours webinar with Greg Morris.
5 figure / month fast start office hours –  weekly coaching office hours with Fletch.
Bonus Superstar office hours – live office hours (not weekly) more like guest webinar with Kotton Grammar, Jimmy Kelley and other marketers in the field.
So the first part here is webinars with successful marketers. One thing you want to check up on is the office hours, they don`t mention exactly what they will be. In the past this was the hours:
Monday evenings from 8:30 pm- 10:30 pm
Wednesday mornings from 10:00 am- 12:00 non
Saturday afternoons 2:00 pm- 4:00 pm
Supremacy, Dominate, Control –  this is a 3 part process for SEO. It includes step by step videos.
Money getting – this is case studies with set templates.
Monetization training – part of the monetization training will be Day Job Killer focused on local clients. They also talk about affiliate marketing / CPA / Ecommerce.
Software – there is a top secret software so at this point you don`t even know what kind of software you get… If I pay the kind of money this program cost, then I would like to know what software is included.
Community – there is no information on how this community works and how they network. Is it in form of hangouts, webinars, chat, forums?
This actually seem to be a pretty decent offer.
Is it worth $7999 ?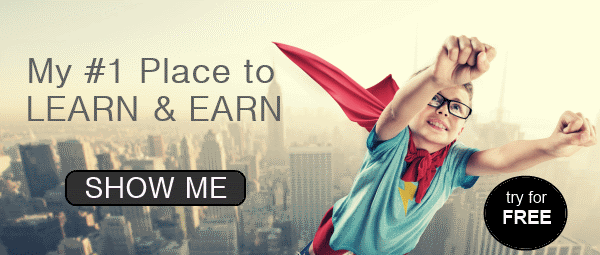 The People Behind OMG Machine
No Holds Barred 2018
The people behind this program are named Greg Morrison, Mike Long and David Mills. Gregg Morrison is a pretty well known SEO expert that has claimed to have made a living via the internet. The new OMG program has been a project of his and Mike Long.
Mike Long was a professional Magic the Card Gathering player who used his knowledge of the game to help create the card market that provided players the ability to purchase cards that they were most looking for. As you can imagine, doing so helped Mike Long to learn about the potentials of the internet and lead him into internet success and fame.
Both individuals are more than capable of making SEO look easy, and they make their program seem as if it can be easy for their users too.
OMG Machines NHB 2018 Price
This does seem to a decent program BUT $7999 is a lot of money.
You have the payment option of :
1 x $7999
They also have the options of 6 payments or 12 payments the price will then go up even more.
FYI – There is no refund. So if you join and are not happy with the product there is no way to get your money back.
Final Verdict of  the OMG Machine No Hold Barred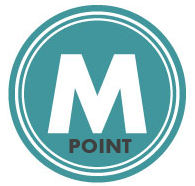 This seem to be a pretty good program with the webinars and personal touch of that.
I just have a hard time getting past all the hype and dollar signs everywhere. Plus it comes with a hefty price tag.
Now What? Is There a Better Way?
Is there a cheaper way?
So if you think that this sounds like a good program with the:
Webinars, where you can ask questions from field experts.
Step by step instructions on how to get an online business going.
How to monetize an online business.
Active community.
I know a great place where you can get ALL this (and more) for $19 the first month. This is a place that you can check out for FREE, yes $0 no credit card required. BUT if you want to join in on the weekly webinar you have to be a paying member, but go check it out now, for free.
Get a free starter account and learn how to make money online with my #1 favorite free way to make money online.
I would love to hear what you have to say about the OMG Machine No Hold Barred program, please pitch in below.