Wealthy Affiliate Premium Review
Free Starter membership: Yes, read about the starter membership here.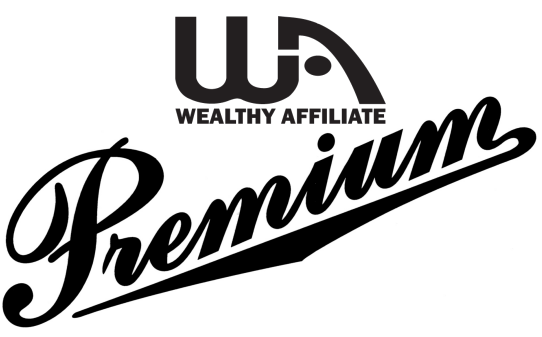 Price Premium Monthly: $47
Price Premium Yearly: $359
Owners: Kyle & Carson
Did I Personally Try It: Yes
Website: www.wealthyaffiliate.com
There are two different membership levels at Wealthy Affiliate
Starter membership
Premium membership
In this review we will be talking about the premium membership. If you are completely new to Wealthy Affiliate I would suggest that you read the starter membership post first.
Everything that is included in starter is included in premium. Premium offers so much more though… and that is what we will be talking about in this review.
What Gives Me the Right To Write This Review?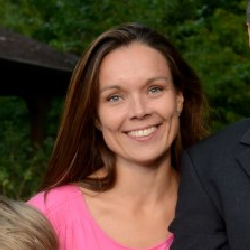 I have been a premium member of WA for the last 5 years. I pay my membership fee every month so I do want value… If you add that membership fee up that is a lot of money over 5 years, has it been worth it?
Every penny.
Today I make a good living with the knowledge I gained from Wealthy Affiliate.
Product Overview:
Here is a comparison chart Starter vs. Premium
Pros & Cons
Pros
#1 PM access
You can contact anybody in the Wealthy affiliate community through private message even the owners Kyle and Carson
#2 Create Unlimited Websites
You can use siterubix.com to create unlimited amount of free websites.
#3 Wabinars
Every Friday Jay host a live training talking about an internet marketing related topic.
#4 Access to ALL premium training
There are thousands and thousands of trainings you get access to through the premium membership.
#5 Access to ALL Certification Levels
These are step by step trainings with tasks that will move you in the right direction. With premium you have access to all certification levels. (free members have access to the first one only)
#6 The Help You Get From the Community
I am still not a very techie person. I love what I am doing but the techie part is not my department, but I can always go to Wealthy affiliate and get help. Premium members can use the following places to get help:
Chat (free members get access too)
Your own blog (free members get access too)
Ask the question in one of the classrooms (free members has limited access)
PM private message another member
PM private message Kyle or Carson the owners.
#7 Full Wealthy Affiliate Access
You have access to everything that Wealthy Affiliate offers. You will not have to buy another training program.
Cons
It can be kind of overwhelming, with premium membership comes even more trainings and tutorials.
The owners Kyle and Carson are busy people sometimes it will take a day or two to get answers from them via private message, but they always get back with you.
Who Is Wealthy Affiliate Premium For?
If you are just starting out and want the step by step training to success, this is for you.
If you have done affiliate marketing/ internet marketing for a while but want to keep up with what's going on in the industry and interact with other successful marketers then WA is for you.
Do you have your own business / brick and mortal store and are now taking it online then wealthy affiliate will show you how to do it.
Are you doing local marketing then this is for you.
Pretty much if you deal with a website and want to make it successful or improve this program is for you.
What Kind of Training Do They Offer
All starter trainings are available + the following premium.
Online Entrepreneur Certification
With the Premium you have access to all certification courses there will be 6 certification classes total.
Getting Started (Level 1 open for free membership)
Ultimate Traffic Training (Level 2)
Making Money! (Level 3)
Mastering Social Engagement (Level 4)
Wabinars – Live trainings that  are aired each Friday hosted by Jay, discussing different internet marketing related topics.
Bootcamp classes – Master affiliate marketing by promoting Wealthy Affiliate
Full Access to All Classrooms
What Kind of Services Do They Offer
Unlimited website hosting
Create and host unlimited free .siterubix.com sites
Keyword lists
What Kind of Support Do They Offer
PM anybody in the wealthy community
Kyle and Carson the owners will help you 1 on 1 if you need
In the chat you can ask any questions you might have
Go Premium and Get This BONUS
If YOU are ready to go Premium I have a BONUS waiting for you!!
If you sign up for premium within the first 7 days, you are in for a treat.
1. If you are completely new to Wealthy Affiliate meaning that you are just signing up with their free account + premium you will get a discount. You get more than 50% off your first month of premium membership.  Pay only $19 your first month and see what the premium membership is all about.
2. My personal help and access to send me PM`s (private messages).
3. I will do your keyword research for you! Keywords for YOUR specific niche. You will get 200+ keywords on a niche of your choice, keywords you can get to work with right away. This will give you new ideas and angles for your site, put these keywords to use and they could be worth a lot.
The Final Verdict
Price Premium: $47 Monthly or 4359 Yearly
Did I Personally Try It: Yes
Website:  www.wealthyaffiliate.com
Want to Know What Others Think:  More WA reviews.
The Final Question
Would I Recommend This to a Friend: YES
This article does contain affiliate links.