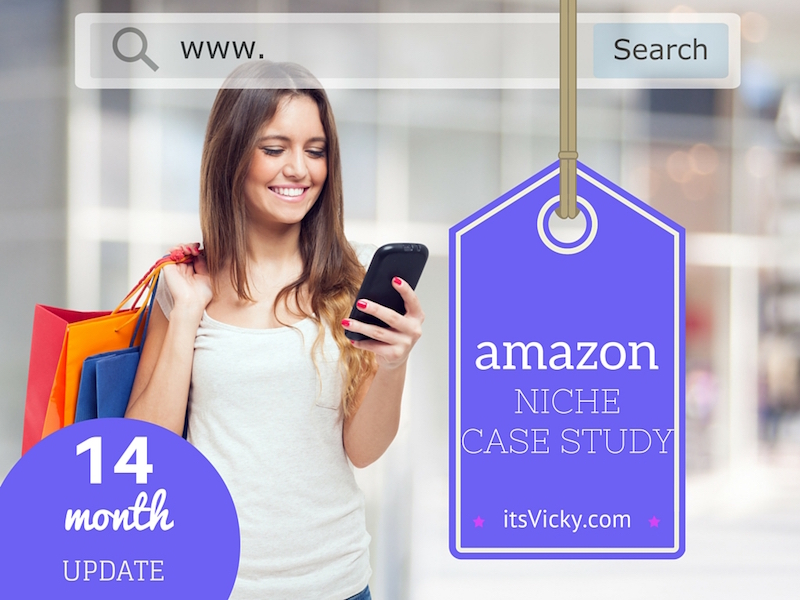 Fridays with Vicky 71
What would it mean if you could create a site, that's pretty hands off? Where content and outsourcing plays a large roll?
A site that will slowly grow over time, like my 7 year old says "like the snail slow and steady wins".
This has certainly not been a race, but with consistent growth in rankings, traffic and sales this site, is a "winner".
You can do the same thing, create a "winning" site.
I share my ups and downs, what works and what doesn't in this Amazon Niche Site Case Study.
A site that is build on mainly outsourced content, to make it as hands off as possible.
If you missed the previous posts you can read them here:
My Amazon Niche Site is 14 months old and in this post we take a closer look at the traffic, rankings and sales numbers. Let's dive in…
Traffic Progress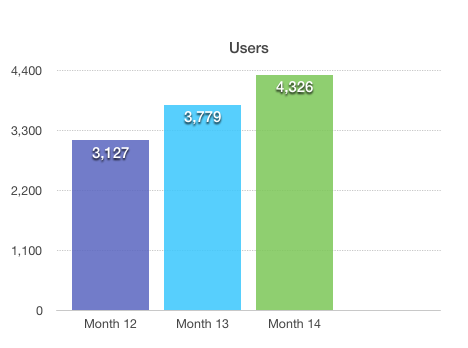 February Month 12
Session 3452
Users 3127
Pageviews 5225
Session Duration 1.38
March Month 13
Sessions 4141
Users 3779
Pageviews 6224
Session duration 1.32
April Month 14
Sessions 4839
Users 4326
Pageviews 7383
Session duration 1.39
This is very exciting progress, since a lot of the keywords that rank organically are ranking for pretty seasonal keywords. I've been working on content (or rather my writer has) that are non seasonal and I'm glad to see that the growth is continuing.
Ranking Result
My main traffic comes from organic listings, so it's important for me to keep an eye on the ranking results and the way they change. This is not something I dwell on daily but I do check in to see that the overall picture is inline with what I want to do… grow my rankings.
I use SemRush to check my rankings, a reliable tool that's easy to use.
Here is the keyword growth over the months:
New and Lost Keywords

February Month 12
Gained 615
Lost 151
March Month 13
April Month 14
There was a Google Adwords update in February. This was a paid search update but it affected both paid and organic results. Not sure if this had something to do with the big gain of keyword rankings in that month. Hey, I will happily take it no matter what caused it.
The site is gaining rankings a positive trend that I'm happy and excited about.
Sales Result
We have traffic and ranking gains, what about sales and commission do we see an increase there as well? Let's take a look…
February Month 12
141 Sales
Commission: $327.79
Expenses 
Content 10 articles outsourced $60
Pictures for blog posts $8
Total Expense February: $68
February Result: $259.79
March Month 13
144 Sales
Commission: $409.50
Expenses 
12 outsourced articles $72
Pictures for blog posts $8
Total Expense March: $80
March Result: $329.50
April Month 14
156 Sales
Commission: $569.83
Expenses 
10 outsourced articles $60
Pictures is no longer an expense. The service I was using was sold to another company and I decided to not sign up with the new one. So for now I use images that I have downloaded in the past, have quite a few of them that I have not even used on the site yet…
Total Expense April: $60
April Result: $509.83
Total Result for the Site 
Result Month 1 – 6: $-265.36
Result Month 6 – 12: $817.13
Result Month 13-14: $839.33
Total result after 12 months: $551.77
Total result after 14 months: $1391.10
The number of sales as well as the total sales amount is increasing each and every month. I'm excited to see that the site made more in the last two months than I did the previous 6 months before that.
Again we are slowly growing, we are slowly making progress and making more money. Exciting things ahead for this site!
How I Will Continue to Grow the Site
Non Seasonal High Ticket Sub Niche – I have just started to work with a non seasonal niche, with high ticket items.
Two reasons why:
1.I want to make sure I have a site that generates good traffic, growth and sales all year around.
2. High ticket items will bump up the revenue. Most items recommended today are products under $100, many around $50 which is great because conversion is good. But making $3 – $5 per sale, well let's just say it's more exciting if those numbers are higher.
In comparison promoting a product that is $1500, you will make over a $100 per sale with a 7% commission.
My goal is to have a good mix of low and high ticket items to recommend.
Product Review Writer – In addition to my content writer I hired a writer to focus on product reviews for me. It turns out it's not the one I'm looking for so my search will continue.
3 Articles Weekly – Right now I've been submitting between 2-3 outsourced articles weekly. I want to continue to submit 3 weekly articles and in the future maybe bump it up to 4.
The site is growing on all levels, I can't wait to see what it will do when the holiday season is here!
Do you have an amazon site? Please feel free to share your updates and your progress with it, would love to hear from you below in the comment section.
Have a productive day,
Vicky