What to Think About Before Creating a Website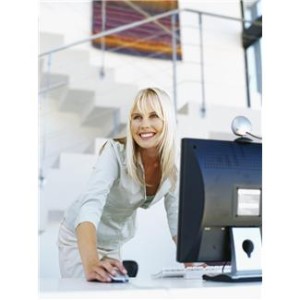 Are you thinking of creating a website? It can sure be a jungle out there when it comes to picking what platform to use and how to set it all up. If you are new, the techie lingo might be difficult to understand as well…
I have been building websites for a few years now but have no techie background and I am not a techie person at all so for me setting up a website has to be easy, quick and non techie :).
Today I can set up a website within minutes…
You can learn how to do it to!
Basic "Must Have" In a Website
Think about it when you search the internet what do you like and dislike in a website?
In a perfect world every site would load within a second, have a fantastic design, easy navigation and great content. To be honest there are a lot of junk websites on the internet today but I want mine to be user friendly and give the visitor a good experience.
Load time – to be honest if the site does not load within a reasonable time I am not very patient and will click the back button. How about you?
First impression – first impression count even when it comes to websites. You only have so many seconds to catch the attention of the visitor. If I am met by a page full of ads, I will leave. If I am met by a page that is almost impossible to read because the text is small and white on black background, I will leave…
If the site is nicely done, easy to read I will start reading the content.
Content – the content has to be relevant to my search. If I search for "how to train a dog to sit" and the content is related to that I will most certainly read it.
Easy to navigate – when I have read the first page is the site easy to navigate, will it point me to the next section or will I have to start searching…
When I work with websites I want a platform that load fast and that will give me different design options. I am not a web designer but there are so many website themes out there depending on what platform you chose that I can still get a professional looking site. By installing the right theme, you can get the look and design you want.
Platforms That Are Used Today
So what is the best platform to use when it comes to creating websites? When I first started out I build a html site… took me forever… had to buy a pretty expensive website skin to get the look I wanted… and to be honest it did not look that great.
Today I use WordPress building all my websites. It is easy to install and it is easy to set up, most importantly it is very user friendly when you have learned the basics.
Here are some of the platforms you can use:
Html
WordPress
Jomla
Blogger
Siterubix (wordpress based)
I have tried all the above except for Jomla and WordPress is the one I prefer working with. WordPress is free to use, what you need to decide though is if you want to build your website on a free domain or if you want to get your own domain…
The Difference Between Free Domain and Paid Domain?
If you want to build a site completely free then you need to go with a company that will host the site for you. Siterubix.com is an example. Say your site is called "MySite" then the website url would be www.mysite.siterubix.com.
I prefer siterubix.com because it is WordPress based and you have good control over your site. It will look just like any other wordpress site but it will be on a .siterubix.com url. They take care of your hosting for free.
If you bought your own domain the website url will look like this www.mysite.com.
That`s not the only difference though, having your own site you have total control, it is yours. Having your site with somebody else you play by there rules. It is always best to have your own domain and your own site BUT I totally understand if you want to start out with a free site. I did.
When I saw that it was working for me, I moved on to buying my own domains.
Let me show you the difference in cost.
Free Domain
100% Free
Get Your Own Domain
Domain $9.99 or less yearly (you can find deals)
Hosting starting at $3.96 monthly
What Will You Go With Free Site or Paid Site?
Read more about Free Sites – How to Build a Free Site in Under 1 Minute.
Read more about Create Your Own Site On Your Own Domain and Hosting.
Please leave me a comment, let me know if you use free sites or if you get your own domain.
Have a great day,